---
---
sitemap
s

A

ging
©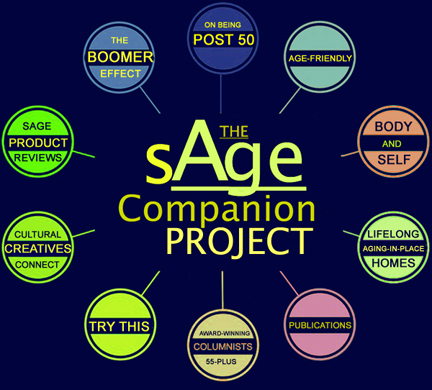 sitemap

 Every Page is Hand Woven
Your experience of "sAging" is at hand. The 200 or so pages of this site are alive with subjects of interest to ALL STAKEHOLDERS - regardless of age or physical ability . Please  discover "unexplored corners" that  intrigue you.

BRAIN HEALTH
sitemap
Some of our Favorite Cultural Creatives

---
---
R E T U R N   T O   T H E   F R O N T   P A G E
---
---
---
---
---
---
---
THANK YOU FOR SHARING ON BEING SAGE

follow on Twitter | friend on Facebook   |follow on Pinterest |forward to a friend
Collect Sage Companion Practical Arts eBooklets on Kindle
---
---
---
---
---
---
---
SITE SEARCH

---
---
---
HOME       ABOUT US      DISCLOSURE     SPONSORS     DONATE     SITEMAP
Disclaimer: The nutritional and health information provided on this site is for informational and educational purposes only. It is not intended to be used as a substitute for professional advice of any kind. This information is not intended to diagnose, treat, prevent or cure any illness. Your use of this website indicates your understanding and agreement with these terms.
---
---
---
---
---