---
---
GET-NOTICED

 
 AMP UP THE "WINDS OF CHANGE" VOLT

A

GE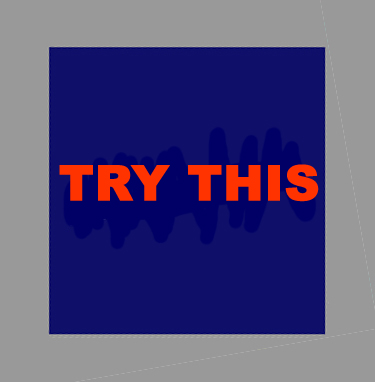 GET-NOTICED
ENERGIZE LIFE SKILLS: The Third Key
A Self-Guided Learning Tour
 Sage Companion Project - Cultural Creative Enchantment with Life Series
As noted in the previous section of this self-guided learning experience from The Sage Companion Project, something as simple as a hair style can amp up individual expression of a personal outlook on life  and how one relates in the world.
Here's to energy for life, joie de vivre, at any age- and that special intensity that comes with wisdom earned over decades. When combined with a positive attitude and curiosity, this can make a big difference for those who tap into it and even create a positive influence for others. Could this be the ultimate practical art?

---
---
Personal Energy  -  Positive Outlook
---
---



How a person
responds to change is important
in terms of
feeling and being vital

could be the ultimate practical art.




how and when you get-noticed
Some say it is  odd  to find, Post-50,  that suddenly one is both seemingly invisible and very much "on-view" simultaneously. Some say it has to do with a strange combination- ageism- and silvery-white hair- in all its phases and implications of becoming.
In the previous section, we emphasized that  if you know yourself,  this  becomes part of your personal voltage. Here we suggest that energizing personal voltage has an impact similar to that of well-known figures and/or celebrities.Notice how this expression evolves and could signify a change in perceptions of aging - in a subtle, but visible way.
Whether it be in a simple "Down-to-Earth-Do"- a Natural and Flowing Style - something Curled and Practical- a Current Styled to Flatter the Shape of a Face, or a Short and Neat Haircut- the Statement being made is interesting to consider.
---
---
get-noticed -examples
THE STATEMENT PIECE
---
---
When you think of her, you simultaneously may imagine grand adventure!


Jane Goodall, Scientist, U.N. "Messenger of Peace" to the United Nations - Hubbard Medal,  Benjamin Franklin Medal, William Procter Prize for Scientific Achievement

Her Hair is Styled in a "Down-to-Earth" style. It is  easy to tie back, and does not require a lot of maintenance.
Emmylou Harris. Here is a seminal artist! She debuted as a folk artist in Greenwich Village, playing alongside Jerry Jeff Walker and David Bromberg. Later she collaborated with Gram Parsons, forging the country rock.  Grammy Award winning artist, Emmylou Harris continues to inspire new perspectives

She is in the public eye, as well -seen performing in various venues. Emmylou has chosen a style that reminds us of her music- It's natural and flowing.

You may find her Biography at Barnes and Noble




Professor, Author, Professor of History Emerita at UCLA, Joyce Appleby  was awarded the 2009 Arthur M. Schlesinger, Jr. Prize for distinguished writing in American history from the Society of American Historians.


Her latest book- October, 2013.


Her "DO" is full of the energy she herself conveys with her readers and students. Her style? Curled,Practical and "Spunky".






Oscar-winning Actress Supreme, Dame Helen Mirren is a "get noticed" celebrity often seen on the Red Carpet. She is what many consider to be the epitome or best of what the "White-Haired Diva" can be, - not only is talented, but exuding energy.with great good humor.

Her Style? Current- Styled to Flatter the Shape of Her Fac.









| | |
| --- | --- |
| | Best-Selling Wellness Author, Mari Hall is noted for her prolific work for wellness all around the world. Mari has traveled far and wide to lecture and teach. She has chosen a style that is- Short and Neat. |
get-noticed
Scilla Elworthy

These are questions Scilla Elworthy (see VIDEO below) must have asked herself." Scilla Elworthy founded Oxford Research Group in 1982, to promote effective dialogue between nuclear weapons policy-makers and their opponents. From 2005 she was adviser to Peter Gabriel, Desmond Tutu and Richard Branson in setting up The Elders.
She has been nominated three times for the Nobel Peace Prize.
In this wise and soulful talk, she maps out the skills we need -- as nations and individuals -- to fight extreme force without using force in return. To answer the question of why and how non-violence works, she evokes historical heroes -- Aung San Suu Kyi, Mahatma Gandhi, Nelson Mandela -- and the personal philosophies that powered their peaceful protests. (Filmed at TEDxExeter.)

YOU

GET-NOTICED
WATCH THIS VIDEO-  INCREASE YOUR  VOLTAGE
How a person responds to change is important in terms of feeling and being vital. Will you, for example, choose to take a positive and energized approach through the decades of your life? Will you choose not only to "get noticed" but to be a canvas on which you paint to find that, at any moment, life's questions (again, some of consequence, others not so important) turn up intriguing, even life-changing answers?
---
---
---
---
YOU CAN ALSO RETURN TO VOLTAGE PART ONE
---
---
---
---
---
---
---
---
---
---
---
THANK YOU FOR SHARING ON BEING SAGE

follow on Twitter | friend on Facebook   |follow on Pinterest |forward to a friend
Collect Sage Companion Practical Arts eBooklets on Kindle
---
---
---
---
---
---
---
SITE SEARCH

---
---
---
HOME       ABOUT US      DISCLOSURE     SPONSORS     DONATE     SITEMAP
Disclaimer: The nutritional and health information provided on this site is for informational and educational purposes only. It is not intended to be used as a substitute for professional advice of any kind. This information is not intended to diagnose, treat, prevent or cure any illness. Your use of this website indicates your understanding and agreement with these terms.
---
---
---
---
---