---
---


POSITIVE  FUTURES
FOR ALL CONCERNED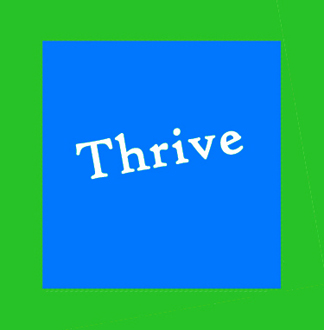 POSITIVE FUTURES

WHAT DO YOU ENVISION?

Recently we read a survey (by Merrill Lynch) that revealed that Post-50-People are not inclined to go the traditional retirement-leisure route. "Baby Boomers fundamentally will reinvent retirement..." said James P. Gorman, president of the Merrill Lynch Global Private Client Group.
That goes for "mature living" choices -from personal wellness to where and how we choose to live. The catch phrase today is "aging-in-place." We like to think, with some planning ahead, that we can choose to live both comfortably and elegantly- regardless of age, so we have coined the phrase, "Aging-in-PaLACE" - (which by the way is available to download to your desktop or Kindle.
Positive Futures




- A PRACTICAL ART-


You are an insider.

You experience life
as an art form.

All you need is your imagination
and the desire to envision what lies down the road

with this  wish:

Happiness in days to come
  for ALL stakeholders.



this is an ever-expanding opportunity
---
---
 LINK LIBRARY
---
---
In an effort to compile our research on the subject of "positive futures" for all concerned- regardless of age or physical ability, we put together this page. It contains a link library.
DOLLARS AND SENSE

| | |
| --- | --- |
| | WILL MATURE ENTREPRENEURS ENTER AN ERA OF THE ONLINE BUSINESS ADVENTURE? |
WOMAN POWER

ULTIMATE LIFELONG HOMES
What's your vision for the future of your community?
How will neighborhoods be planned, designed, and developed to meet the needs of current and future generations?

How can practitioners and organizations best position themselves to navigate emerging trends?

What issues do local governments, community leaders, and advocates need to be prepared to address to ensure strong, healthy, sustainable, and livable communities?

How can governments, developers, investors, and others capitalize on increasing demand for communities that offer their residents choices in how they live, work, play, and travel?
---
---
Positive Futures
---
---
ALL IN GOOD TIME
Think about this. The desire to stay in our own houses actually may change the way homes are designed. Home-building industry research indicates that "aging" will be the second-biggest influen­ce on home design in the next few years.
Happy Days to all... .

---
---
---
---
---
---
---
---
---
---
---
THANK YOU FOR SHARING ON BEING SAGE

follow on Twitter | friend on Facebook   |follow on Pinterest |forward to a friend
Collect Sage Companion Practical Arts eBooklets on Kindle
---
---
---
---
---
---
---
SITE SEARCH

---
---
---
HOME       ABOUT US      DISCLOSURE     SPONSORS     DONATE     SITEMAP
Disclaimer: The nutritional and health information provided on this site is for informational and educational purposes only. It is not intended to be used as a substitute for professional advice of any kind. This information is not intended to diagnose, treat, prevent or cure any illness. Your use of this website indicates your understanding and agreement with these terms.
---
---
---
---
---