---
---
NAHB & NAR REPORTS

NAHB REPORTS may provide insight into trends in the housing market . The Sage Companion Project refers to these reports in our research for the Post-50 consumer.
"Do you know how housing impacts the economy? NAHB does – stay informed with our detailed housing forecasts. Search the resources compiled below by title, detail, or date. Take your time and browse, read, download, or purchase information that interests you."
NAR REPORTS also is a very good source of information. We look at both NAHB and NAR for analysis of economic indicators.

" NAR Research analyzes the most important economic indicators that influence real estate markets. In addition to NAR's own existing-home sales and Pending Home Sales Index, other indicators such as new-home sales, housing starts, mortgage interest rates, employment, Gross Domestic Product and the Consumer Price Index are monitored by the Research staff. All these indicators are used by NAR analysts to prepare the Association's economic forecast, which can be accessed in the Research section, under Housing Statistics. For the latest, check NAR's news releases."
RELEVANCE :Putting facts and figures in context is part of the art of age-friendly decision-making.i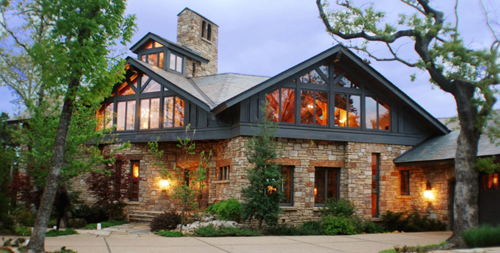 THE AGING AT HOME TREND


The Sage Companion reports on what this means for older adults who may be looking to downsize or "age-in-place"- or - Aging-in -P A L A C E- as the Joint Center for Housing Studies- Harvard University research shows that recent remodeling activity in houses built in the 1980s and 1990s reveals "...suburban housing stock lends itself to remodeling activity."
older adult and boomer homeowners consider systems updates, remodeling, and repair
Here is a list from the Harvard study.

1. Updating kitchens and baths

2. Increasing energy efficiency

3. Reconfiguring rooms

4. Updating heating and cooling systems

5. Enlarging garages

6. Adding decks,

7. Adding rooms for offices, gyms, or other activities that were not a part of typical home life when the homes were first built will continue to be demanded.

NOTE- NAHB Some of this remodeling (perhaps even the majority) could well be done when/if selling a home as US homebuilder confidence surges to 6-year high.
---
There is much to discuss...
and many issues to consider. where to start?
QUICK START GUIDE TO
a primer with basic information

just 30 pages in a brochure format


is a not-for-profit social enterprise project
.99cents

SUPPORTS THE SAGE COMPANION PROJECT

available from Kindle and downloadable to your desktop
---
some frequently asked questions
Is it true that Baby Boomers are setting a The Trend in remodeling? And, b) if we decide to sell our home, what remodeling projects might top our list?
Can you predict what age group is likely to buy our home? And in what kind of housing (age of home and condition) are future buyers likely invest?
If we decide to "age-in-place" what types of remodeling and/or repair projects might we
What is universal design, and would this benefit us when we incorporate it in our homes?
How does a home that incorporates universal design concepts actually look?
Could you give us some link-love (online references ) on the subject of Universal Design and Baby Boomers?
Can Our "PALACE" Also Be "Green"?
But aren't homes that have been remodeled (or built) to accommodate aging people UGLY?
What are the most desirable features Baby Boomers seek if they choose to live in an urban environment?
Do Baby Boomers have particular preferences in terms of how and where we choose to live?
NAHB
---
---
---
---
---
---
---
THANK YOU FOR SHARING ON BEING SAGE

follow on Twitter | friend on Facebook   |follow on Pinterest |forward to a friend
Collect Sage Companion Practical Arts eBooklets on Kindle
---
---
---
---
---
---
---
SITE SEARCH

---
---
---
HOME       ABOUT US      DISCLOSURE     SPONSORS     DONATE     SITEMAP
Disclaimer: The nutritional and health information provided on this site is for informational and educational purposes only. It is not intended to be used as a substitute for professional advice of any kind. This information is not intended to diagnose, treat, prevent or cure any illness. Your use of this website indicates your understanding and agreement with these terms.
---
---
---
---
---