---
---


RETIREMENT INVESTING
FROM A CREATIVE
PERSPECTIVE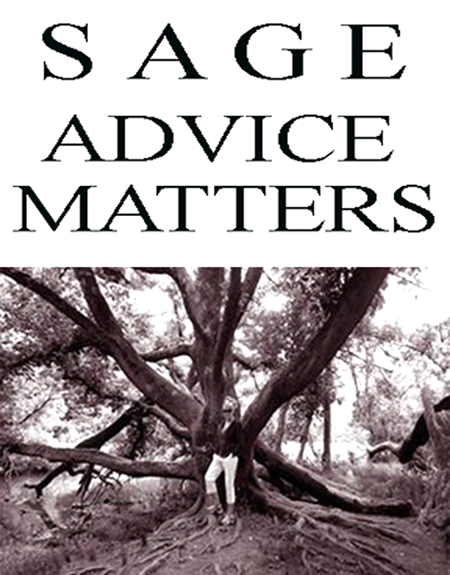 Retirement Investing


IF you are one person who believes that  Thoughtful Planning is NOT just about money  - that  retirement investing can be about "accounting" for happiness  today and into the future, read on. Unrepentant living is allowed, and so is a deep-rooted enchantment with life-  participation, collaboration,   respect for equal status - regardless of age or physical ability. (There's an interesting survey about this- scroll down.)
---
THE PRACTICAL ART OF FORWARD PLANNING

"Insuring"




From the perspective of "Insuring" happiness as we "take measure" of what is most important to us in life, or what the boomer generation might call engaging life fully and with sustainable innovation -the "real deal" in a workable strategy for the future.

But. . . do they add in the sense of well-being that arrives when we meander down a gentle walkway into the woods with the sound of distant waterfalls to keep us company?

Songbirds and the music of the wind playing in the trees can bring to mind the richness of another kind - the music of laughter of grandparents, kids and grandkids in concert.
6 Points - Start the Conversation  with Quality of life at Center Stage
And one consideration pro sustainable excellence involves the decision  of  whether to sell your home and rent or opt for phased-in assisted living. (See Cost Analysis)
1. Profit will you earn if you decide to sell.
2.Cost comparison-  costs higher, lower or the  just about the same. (Be sure to account for security deposits, association fees and other costs that may accelerate as you age.)
3.Location. Location. Location. Does a pocket neighborhood or one close to grocery stores, doctors, friends and family members make sense to you?
4. Independent Living- the "control your own destiny factor:... .
5. Funds and Budgets- staying or moving decisions add up to conclusions about how to fund your future.
6. The "right" plan for transferring your home to your heirs.
 The "Stay Put" Solution for Your Heirs
There are any number of choices when it comes to transferring title to your home to your heirs.  But not all are tax-free. Here is one, but be warned-  if you want it to come together comfortably,  plan ahead.
If you plan to live in a forever home  (age in place), and your estate is below the estate-tax exemption consider this strategy- STAY PUT!  Upon your death, your home's tax basis will be stepped up to fair market value, says  SmartMoney.com
"Thus you and your heirs will escape capital gains tax on your home's appreciation. And, because the value of your estate is below the estate tax exemption, your heirs will owe no federal estate tax. They are free to move into the house, or sell it and keep the cash tax-free. If they do move into the house, their tax basis for calculating the gain or loss on subsequent sales will be the home's fair market value at the time of your death."




The Options

Yes- the options for Post 50 years are plentiful.

Many "boomers"  are quick to value  happiness in lifelong homes, with family and in nature holding top slots on their list of priorities.

Retirement Investing




Here's an heirloom apple orchard, for instance. Can you imagine Grandpa about to climb the ladder?

Can you imagine the aroma of fresh-baked apple pie picked and prepared the same day from that orchard?

And can you see a family enjoying all of this?



---
---
How to Seek Real Benefits
---
---
This apple orchard really exists! And it (or another such intriguing possibility) could be part of our retirement investing plan.This particular opportunity happens to be part of a multi-generational, eco-friendly community where a retirement savings plan includes the delectable notion of sustainable innovation.  Imagine this: No chemicals are used here. This is an organic orchard. The juice from the apples is the kind of treat that makes you want to live right in the orchard.


People can choose to live among caring neighbors, sharing their inspiration and enthusiasm in a sustainable community. 
Think about the savings when homes are powered by unleashing the renewable energy inherent in the land, the water, the wind and the sun, and a thoughtfully-planned neighborhood. Think about high-performance green-built homes designed with natural, non-toxic materials to be safe, healthy, and energy efficient, built to the highest green building standards.



6 value-added features
POST 50 PEOPLE 

are choosing to include

in their retirement dwelling plans






Beautifully Landscaped (Native Plants)

Earth-Friendly Chip and Seal Paved Roads

Miles of Walking and Hiking Trails

Net Zero Energy Plan

Meeting/Conference Center where creative UN-retirees can look forward to socializing,sharing ideas and learning opportunities.

Pools/Spas- Outdoor Activities- Golf, Tennis, Boating



Retirement Investing
 (survey form is just below)
---
---
---
---
RESOURCES
Co-Housing
The "Senior Spirit" program in the Chicago area where approximately 1600 low-income adults, largely seniors, live in twenty-two subsidized housing residences owned or managed by Lifelink.
"Vie Montante" (Ascending Life), which started in France after World War II, has spread around the world and now claims some three hundred thousand participants. The movement supports the formation, within parishes and congregations, of small groups of seniors who meet regularly for prayer, fellowship, and study. Ascending Life, just now starting up in the United States, seeks to foster spirituality, sociality, and service among its participants.
Sunward Co-housing near Ann Arbor, MI.... A place "where lives are simplified, the earth is respected, diversity b welcomed, children play together in safety, and living in community with neighbors comes naturally."
Winslow Co-housing on Bainbridge Island near Seattle, WA ... Where residents aim to "a minimal impact on the earth and create a place in which all residents are equally valued as part of the community."
Ecovillage at Ithaca, NY Here, the goal is "to explore and model innovative approaches to ecological and social sustainability."
Earthaven Ecovillage near Asheville, NC.... Where residents are "dedicated to caring for people and the Earth by learning, living, and demonstrating a holistic, sustainable."
RESEARCH AND EDUCATION
The Pew Research Center Social and Demographic Trends article 'The Return of the Multi-Generational Family Household', March 18, 2010
Omega Institute for Holistic Studies www.omega-inst.org
Naropa Institute www.naropa.edu
Check out the link that follows...it will take you to a conversation-starter on some often unspoken elements of
Down-to-Earth Retirement Investing for Post 50 People
---
---
---
---
---
---
---
---
---
THANK YOU FOR SHARING ON BEING SAGE

follow on Twitter | friend on Facebook   |follow on Pinterest |forward to a friend
Collect Sage Companion Practical Arts eBooklets on Kindle
---
---
---
---
---
---
---
SITE SEARCH

---
---
---
HOME       ABOUT US      DISCLOSURE     SPONSORS     DONATE     SITEMAP
Disclaimer: The nutritional and health information provided on this site is for informational and educational purposes only. It is not intended to be used as a substitute for professional advice of any kind. This information is not intended to diagnose, treat, prevent or cure any illness. Your use of this website indicates your understanding and agreement with these terms.
---
---
---
---
---