---
---



Boomers Homes




FEATHERED NESTS



designed with universal appeal in mind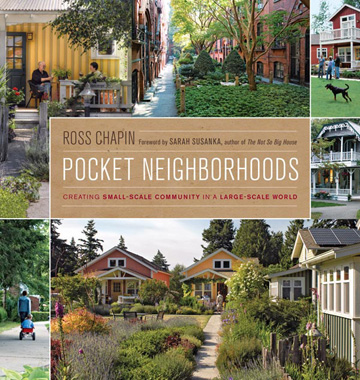 Planning a place to live and how to create sustainable excellence  at home-- for today and into the future  is a priority for many Post-50-People.

As "boomers" arrange for quality of life in the coming years, whether that may be to stay at home (age-in-place) relocate or downsize (see, the graphic just below) we come right up to a serious edge. There are decisions to be made about home and hearth.

Up-Fitting or Downsizing Post-50




Here is a self-guided learning tour





aging-in-place, age in place




Boomers Homes and Beyond

Are you a state-of-the-art elder looking to find an appropriate solution to comfortable living not only for today, but in years to come?

BY DESIGN


Change inevitability

to a choice for a comfortable lifestyle and living quarters that can work for all who live there throughout the decades
Boomers Homes
In a recent survey,  The Sage Companion Outreach, asked readers to share their perspectives on  downsizing. We were intrigued with our findings. it seems many people are interested in living in small AND excellent spaces.



The work of architect Ross Chapin. Check out Chapin's book and see a pocket neighborhood with homes by Chapin above-

and/or click on the graphic of a cottage home from Tumbleweed and take apeek inside with the brochure to your left.







boomers homes

 TODAY AND TOMORROW

---
---
POLL:  Below you will find a poll. It may reveal  that  aging the Old Way is giving way to a New Vision of Life After 50--let us know what you think.

CHAPIN- A pocket neighborhood


charming micro home from


Tumbleweed Cottages





     1) "Boomers" are looking at forward planning in terms of how much or how little home improvement and spending for age-friendly upgrades

      YES ___ NO ___


    2) Older adults express interest in the concept of universal design and how universal design elements can improve quality of life

      YES ___ NO ___


     3) Those considering aging-in-place  see the value of sustainable (green) innovation , barrier-free homes, and accessibility for all-regardless of age or physical ability.

       YES ___ NO ___

POLL RESULTS: 95% of Responders answered YES 
The implication of these statistics is obvious. In terms of sustainable excellence we can predict a significant impact on housing trends- noting that "boomers" account for over 1/3 of the turnover in properties today- with continued growth expected in years to come.

aging-in-place, age in place
Boomers Homes and Beyond
UP-FITTING
Universal Design Elements  in Lifelong Homes
---
---
 "Baby Boomers" and Older Adults please note various Universal Design Elements
Light-filled spaces and wood floors in most of this main level living environment along with a no-step entrance (not shown) and easy-access shower and bathroom with elegant grab bars  make us give this home a Big Thumbs Up for Baby Boomers when planning to "age-in-place" home automation is not shown, but is available.
---
---
Question: Is it true that Baby Boomers are setting a new trend in remodeling? And, b) if we decide to sell our home, what projects might top our list?
Answer: a) Yes! True indeed. Boomers are setting a trend. (As usual)
In fact, the Joint Center for Housing Studies- Harvard University found that there has been a surge in remodeling expenditures in which Baby Boomers spent freely on remodeling projects. "Examining total expenditures [by] housing and age of owner we see that baby boomers led in total expenditures for any age group, and that while housing built between 1960 and 1979 accounted for the largest share of total remodeling dollars that were spent, housing built between 1980 and 1999 came in a close second among boomer expenditures."
(The majority of these Boomers had been in their homes for ten or more years before selling.)
IF we decide to sell our home, what projects might top our list?
Sellers typically undertake only minor improvements to attract more potential buyers. Baby Boomers in the 55+ category are NOT so likely to undertake extensive and expensive projects . Kitchen or bath remodels are NOT favored if you are looking to sell your home. Consider instead addressing the needs identified in the Home Inspection Report. ( Major repair needs could be addressed in adjustments to the selling price.)
aging-in-place, age in place




IN THE NEXT SEGMENT - discover how the 50-Plus Crowd is leading the way toward sustainable excellence (going green) according to the latest research.

In fact this very powerful and influential  group of over 80 million over-the-NEXT-hill innovators may change the way we view aging. ONWARD!

aging-in-place, age in place
---
---
---
---
---
---
---
---
---
---
---
---
---
THANK YOU FOR SHARING ON BEING SAGE

follow on Twitter | friend on Facebook   |follow on Pinterest |forward to a friend
Collect Sage Companion Practical Arts eBooklets on Kindle
---
---
---
---
---
---
---
SITE SEARCH

---
---
---
HOME       ABOUT US      DISCLOSURE     SPONSORS     DONATE     SITEMAP
Disclaimer: The nutritional and health information provided on this site is for informational and educational purposes only. It is not intended to be used as a substitute for professional advice of any kind. This information is not intended to diagnose, treat, prevent or cure any illness. Your use of this website indicates your understanding and agreement with these terms.
---
---
---
---
---