---
---



UNIVERSAL DESIGN QUIZ




Is Your Home Aging as Well as You Are?




AGING IN PLACE  - AARP




universal design quiz- does the all-inclusive home work for all concerned?

aging-in-place and the universal design quiz
On a scale of 1-10, how important is it to you to create a feathered nest to last a lifetime?  Aging-in-Place can be both cost-wise and comfortable, especially when you include universal design elements .

Below you will find five (5) pertinent questions and a number of  value-added possibilities for living independently. Here you also can test your home's "fitness" and your own know-how with AARP's  Universal Design Quiz.
According to the latest research the "design for all concept" is what is happening in terms of building and renovating "green". 
universal design quiz and  FEATHERED NESTS



Scroll on down for  five (5) questions about  the value to you of incorporating  universal design in new construction and in remodeling projects.
Universal Design - The Value-Added Solution

---
---
 1. Is Our Home Aging As Well As YOU Are?
---
---
About "Aging Well" -- will incorporating universal design elements add value-- and what do we look for in terms of necessary  "aging-well"  improvements?
Here are a few things to consider in terms of current trends in homes that can work for everybody. People of all ages seem to enjoy the benefits from energy efficiency, mainfloor living, daylighting, snug building shells, Energy Star ® appliances, no/low VOC paints , home automation, rainwater harvesting- and  universal design elements.
---
---
2. Where Might We Start Incorporating Universal Design Elements?
---
---
 You might start by speaking  with any number of  professions. Talk with experts of all types -from those involved in architecture, landscape architecture, urban planning, and historic preservation, engineering, sustainable development, to professionals in finance, psychology, real estate brokerage and law.
You may discover the value they ascribe to "healthy-built" (green and sustainable) energy efficient homes. Neighborhoods preferred emphasize affordability, accessibility and walk-ability. Each of these can feature universal design elements.
---
---
3. Is  Sustainable Excellence or "Green" a Positive Factor? 

---
---
More and more Post 50 People are requesting Universal Design Elements in and around the home that support "All-Inclusive" features and can work for people throughout life and as we comfortably "age in place." According to the National Association of Home Builders, those features can include items such as:
Garage or Carport- Covered carports and boarding spaces, wider than average carports to accommodate lifts on vans, door heights may need to be 9 feet to accommodate some raised roof vans. 5-foot minimum access aisle between accessible van and car in garage, an important one-ramp(s) to doorway(s) if needed
Ramps - Slope no greater than 1 inch rise for each 12 inches in length, 5-foot landing provided at entrance
Storage -Adjustable closet rods and shelves. lighting in closets. easy open doors that do not obstruct access.
When comparing living at home as you age to opting for "assisted living" you may be saving dollars with the former choice.

---
---
4. Are There Simple Solutions to Try Today?
---
---
Even small steps can improve a home's safety. AARP suggests these simple, inexpensive  solutions:

" Open blinds and curtains during daylight hours.Use double-sided tape to secure scatter rugs and throw rugs.
Trim overgrown shrubbery to provide a clear view from doors and windows." AARP research tells us that most older adults and  boomers prefer living at home and want to stay there for as long as possible.
---
---
5.  Can Universal Design Work for Diverse Needs?

---
---

Here are examples of how universal design can fit into an independent living plan.

___ A team of students representing North Carolina State University and the University of North Carolina-Chapel Hill won the $50,000 top prize in the Urban Land Institute (ULI) Gerald D. Hines Student Urban Design Competition with a redevelopment plan for a neighborhood that emphasizes those features.
The winning proposal is "...Designed to accommodate the diverse needs of families of all sizes, ages, and economic levels, the sustainable plan incorporates many critical family-friendly elements, such as community space, connectivity, public arts, and job incubation...."
___ In a poll conducted by Opinion Research Corporation for AARP, that poll revealed that a majority of "Baby Boomers" said they intend to relocate to a one-level home and/or downsize.
universal design quiz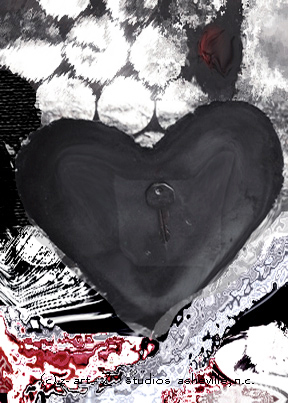 AH!  TO AGE IN "PALACE"


The AARP Universal Design Quiz  is
Here

P.S. Nearly 80 percent of Post-50 People and "Boomers" say they would much prefer to  continue to live at home for so long as they can. And many say the place to start up-fitting their feathered nests is in the bathroom. Take a look at these comfy and  cost-effective solutions (below).

MORE AGE-FRIENDLY PRODUCTS  &  REVIEWS
---
---
---
---
---
---
---
---
---
---
---
THANK YOU FOR SHARING ON BEING SAGE

follow on Twitter | friend on Facebook   |follow on Pinterest |forward to a friend
Collect Sage Companion Practical Arts eBooklets on Kindle
---
---
---
---
---
---
---
SITE SEARCH

---
---
---
HOME       ABOUT US      DISCLOSURE     SPONSORS     DONATE     SITEMAP
Disclaimer: The nutritional and health information provided on this site is for informational and educational purposes only. It is not intended to be used as a substitute for professional advice of any kind. This information is not intended to diagnose, treat, prevent or cure any illness. Your use of this website indicates your understanding and agreement with these terms.
---
---
---
---
---