---
---
Hair Care Tips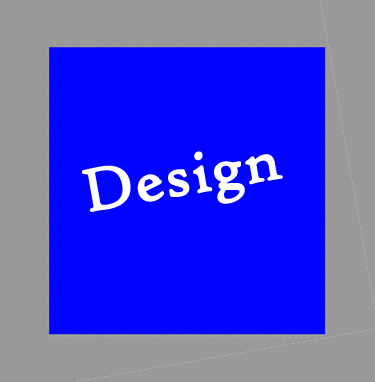 Hair Care Tips
Long, long, long  ago, you may have been as bald as a baby. Maybe you are wondering if you may get there again. You find yourself thinking about hair loss and hair loss prevention. A Post 50 adult with grey,silver, snow white hair, your crowning glory may be quite a bit different than when you were sixteen. So we set out to find TLC for What's Atop That Noggin.
As the decades add up, you just may need to discover anew how to work with what's atop your noggin' and put that information to work for you.
"What are some favorite hair care tips ?"
We hear that question often at The Sage Companion Project. Possibly you may have searched for Answers about special care for your silver/white hair- in all its colors, hues and phases and implications of becoming- before finding us. Well! for great TLC ideas, you've come to the right place. Being of the "boomer" generation, with various shades of white hair, we are always looking for and updating the useful information we find.
So, here are answers specifically geared for those who are noticing changes in the tone and texture of hair and/or hair loss, are interested in hair loss prevention.
Hair Care Tips



eBooklet- 28 pages




What is YOUR Most Flattering Look?


If you decide to start  at the top,  a well-framed face is an excellent asset. 

This 20 page eBooklet contains the very basic information that demonstrates How Your Hair Can Frame Your Face to Maximize Your Features.

THE NUMBER ONE RULE:
KNOW THE SHAPE OF YOUR FACE

Your Face Shape Affects Everything – Style. Cut. And even Color.

It is possible to put together a flattering look by arranging and/or styling hair so that it creates the illusion of an oval. However- BEFORE you can do that with certainty, you must focus on the SHAPE of your face.

"Fun-filled for all ages.
A new look based on the shape of your face-
worked for all three generations in our home"






5 ALL-AROUND KIND CARE TIPS

1.Let go of Stress
2.Stop Smoking
3.Do Get Out and Walk in Nature
4.Eat Lots of Veggies.. . .
5. And Get Enough Sleep
_____
5 ESSENTIAL HAIR CARE TIPS
1. Products: This  tip  can affect one's health.Check the labels to make sure you are NOT putting toxic chemicals on your scalp. Do you know which are the chemicals that can hurt you? 
Also, avoid alcohol because it dries hair out. AND silvery/white hair often can be quite dry. What would prevent you from investing in shampoos and conditioners that not only match your hair type, but also are non-toxic?
Be sure to rotate the shampoo and conditioner periodically because white hair (any hair no matter the color) responds differently to different products and this can make your hair happy.
2. Shampooing: Rinse your hair BEFORE shampooing.
When you apply the shampoo also apply personal TLC. Be mindful as you massage it *gently* with your finger tips. Remember that cleanser residue may dry your scalp/hair so rinse well.
Frequency? Many "boomers" ask a question about how often to wash our hair. That's a good one. We are still working on the answer (hands-on research) -but, as of today, we feel that,as a general rule, you may choose to wash it every day or every other day. Dry hair? Only wash silver/white hair 2-3 times a week.
NOTE: Rotate their use.
3. Conditioning:  Use non-toxic conditioners to moisturize your hair - in all of its various shades of becoming.Conditioners are excellent for providing TLC - protection and shine.Be sure to spread the conditioner evenly and leave it in for a couple of minutes before rinsing.
Do NOT put it on your scalp! It can clog pores.Then your hair suffers.
4.Drying: Use your fingers gently to untangle your hair. Blow dryers are good on low heat.When it is wet, towel dry, then try blow-drying your white hair upside-down. That way you will be sure to move the dryer around so that it doesn't scorch your hair and you can keep it at a practical distance.
5. Brushing and Combing: Avoid brushing when wet!!! It surely will damage your hair. Also, for the same reason, please consider using a natural bristle brush. Did you know that sharp tooth combs or a no-no? They not only can damage your hair and cause split ends,but they actually can scratch your scalp. That could be hurtful.
Always brush/comb with a downwards stroke.
Clean your brush and comb every week.
---
---
---
---
---
---
---
---
---
---
---
THANK YOU FOR SHARING ON BEING SAGE

follow on Twitter | friend on Facebook   |follow on Pinterest |forward to a friend
Collect Sage Companion Practical Arts eBooklets on Kindle
---
---
---
---
---
---
---
SITE SEARCH

---
---
---
HOME       ABOUT US      DISCLOSURE     SPONSORS     DONATE     SITEMAP
Disclaimer: The nutritional and health information provided on this site is for informational and educational purposes only. It is not intended to be used as a substitute for professional advice of any kind. This information is not intended to diagnose, treat, prevent or cure any illness. Your use of this website indicates your understanding and agreement with these terms.
---
---
---
---
---