---
---

how-to


get your all access pass to the



 AGE WISE GAME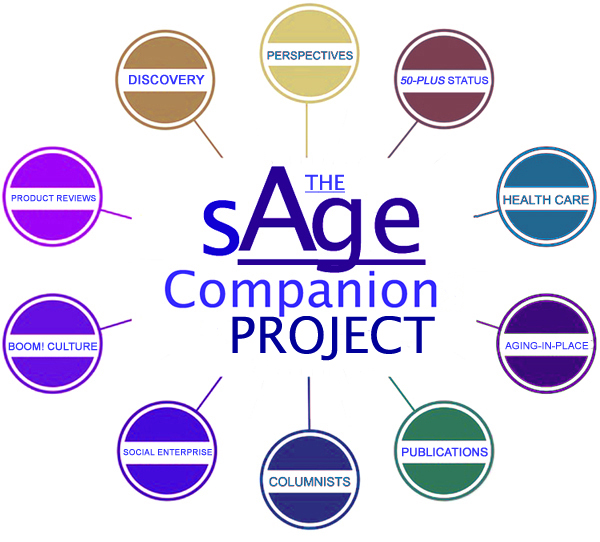 how-to share the wisdom

Through communication with each other you can find that we all can  build on the knowledge gained when we exchange ideas.   Together we can create  a culture of shared findings, understandings and meanings.  This central page is a place where you can find SOME  " go-to"  ideas for making this happen.

Please add your voice  to that of the sage companions,   award-winning Post-50 contributors, and have some fun with  surveys that send messages from you. THIS can turnout to be all about  a deep-rooted enchantment with life - regardless of age, sex, ethnicity, or physical ability.
We all can be experts in re-inventing life scenarios. Keep on the sunny side  as time goes by. And discourage that outmoded "FUDDY-DUDDY TROLL"  (as pictured just below).
FUDDY-DUDDY
YOU can order a print at the link photo credit- for just  60 cents.All proceeds are donated by the photographer to help support  THE SAGE COMPANION PROJECT.  Photo of troll   also is available as an art print or canvas.
HOW-TO
THE GRAND
HOW-TO LIST 


Do you believe that there are a hundred-and-one ways (at least) in which to engage  life - regardless of age or physical ability? From radical aging-in-place with space applying universal design concepts- to home automation- to creating your own Enchantment with Life Toolkit, here is your declaration:
Post-50 Writers
Find Books for the 50-plus Reader
Make Your Own Web Site
Leverage Your Skill-Set for Pocket Money and More

*

Create a Happy UN Retire Plan
Investigate Home-Health Sustainability
Create the Perfect Nest for the Coming Years
Keep Your At Last Home (Universal Design)
Make Your Home Sustainably Accessible
Make Your Home Comfortable for the Years to Come
Plan for and Utilize Universal Design in Your Home
Stay in Your Home
Make the "Right" Choices for High Performance Homes

*
How to Deal with Weight Issues
Care for Your Hair (Tips)
Discover Your Hair Style Personality -Hair Attitude (Quiz)
Find and Create A Great Personal Hairstyle
Frame Your Face( Free Workshop)
Find Great Boomer Hairstyles
Get a Grip on White/Silver Changing Hair Colors
Add dimension with age-defying highlights and/or lowlights


*

how-to

---
---
---
---
a special how-to
for "Boomers" and Post-50-People

Know Yourself -time-honored advice. But how does this all come together for a NOT so retiring boomer? Here's to perspective. May it add up to  "wind for your sails".
Be Age-LESS. The NOT so retiring boomers practice 5 Secrets of the White Hair Diva for Vitality 365 days a year. UN-FRUMP! right here.
Aging-in-Place? Are You Considering It?
Aging-in-Place: As the boomer generation moves toward (UN)retirement, decisions around related issues arise. One of the most important is where and how we choose to live. Join the conversation here.
Aging-in-Palace© (as opposed to aging-in-place)-How likely are YOU to move to a "retirement home"? Baby Boomers prefer
to feather our nests, it seems. Here's how.
What is ageless beauty REALLY about? Find out right here.
ACTIVE LIFESTYLE: Retiring boomers seek innovative ideas about the future of our communities and (un) retiring and Classy aging-in place we call Aging-In PALACE©. Read it!
About 365 - UN Retiring Baby Boomers and Time to energize What Happens Next! Positive Futures 365 days a year. Engage Your Age.
---
---
at 60+ we created this web site-
you can do it yourself-


Creative Pursuit


a keep-in-touch enterprise
"we love this idea"
web design
---
---
---
RETURN  TO ENCHANTMENT WITH LIFE SERIES   OR GO TO MORE  CHOICES

---
---
---
---
---
---
---
---
THANK YOU FOR SHARING ON BEING SAGE

follow on Twitter | friend on Facebook   |follow on Pinterest |forward to a friend
Collect Sage Companion Practical Arts eBooklets on Kindle
---
---
---
---
---
---
---
SITE SEARCH

---
---
---
HOME       ABOUT US      DISCLOSURE     SPONSORS     DONATE     SITEMAP
Disclaimer: The nutritional and health information provided on this site is for informational and educational purposes only. It is not intended to be used as a substitute for professional advice of any kind. This information is not intended to diagnose, treat, prevent or cure any illness. Your use of this website indicates your understanding and agreement with these terms.
---
---
---
---
---