---
---
SELF-ASSISTED

LIVING


 choices at the creative edge of time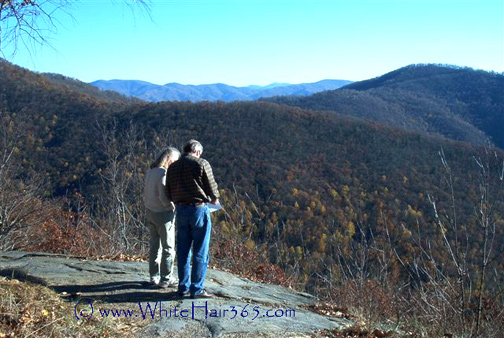 Self-assisted living
What's Age Got To Do With It?  No matter how old you are, the idea of controlling your own destiny seems to be attractive. Post-50 People and   "boomers"  like the couple seen here can  envision and  plan the  how and where to live -- today and into the future as we review our thoughts on planned independence. Here, go deeper into the possibilities for practical and beautiful dwellings of Your Choice.
---
---
  I N D E P E N D E N C E  post50
---
---
"It is reassuring to have the possibility of calling a house your Home for a Lifetime."




And boomer consumers absolutely have the buying power to do so BY DESIGN when planning a place to live with:




1) Reduced capital costs
2) Reduced operating costs
3) Health and productivity benefits
4) Higher perceived value and quality
5) Staying ahead of regulations
6) The satisfaction of doing the right thing




---
Self-assisted Living

BY DESIGN

In large part, Post 50 People are active and healthy and plan to enjoy an independent lifestyle  Research points out certain priorities on the self-assisted living wish list.
PRIORITIES RESEARCH

 Charles Schewe, PhD

GO TO the column of one of our resident experts on marketing to boomers-

HOW MANY  ARE ON YOUR  LIST OF PRIORITIES?

1. Not being dependent on our children

2. Living not too far from our children and grandchildren

3. Securing a pet-friendly environment

4. Living in natural neighborhoods and/or inter-generational dwellings


5. Incorporating universal design elements in lifelong homes


6. Doing the financial analysis for an affordable budget- short and long term.

7. Going for a " neighborly feeling"

9. Considering year-round out-of-doors activities

11. Cultural activities available

12. Being near a college and learning opportunities

13. Having excellent medical facilities nearby

14. YOGA!

15. Creating Post 50-Friendly  Day Spas
---
---
YOUR WISHES IMPACT THE CONSUMER MARKET

---
---
"We all need to put our own minds to work on rethinking our own aging and view life's second half as a time of renewal and meaning rather than a time to retreat from purposeful living... ."  Richard Ambrosius.

"Boomer" Consumers Demands




1.  FUNCTIONALITY AND  BEAUTY

2. ACCESSIBILITY FEATURES & BENEFITS incorporated into home design plans before an emergency occurs

3. BETTER QUALITY OF LIFE INTO DEEP MATURITY

GO TO the column of one of our resident experts on marketing to boomers-

Richard Ambrosius



---
---
FUNCTIONAL, ACCESSIBLE, BEAUTIFUL

---
---
Self-assisted living
Stunning and functional. That's what today's boomer home owners request when planning self-assisted living.  
Asking "boomer" clients- who have planned ahead to live independently in their homes has given me a heads-up about the relationship between stunning, functional, and  "aging-in-place" –  The Sage Companion Project  asked- about the concept   - what is that all about?  We wanted to know--when the objective is "stunning and functional"- what Post 50 People  might recommend. Here's what we discovered:
1.  It  is a good idea to consult with a real estate Specialist and/or a Certified Aging In-Place Specialist (CAPS) when planning home remodeling projects. In fact, "boomers" who have planned ahead advise that it is a good idea to consult with experts regardless of age or physical ability - for every stage of life.
Creating spaces that can be used by people of all ages and abilities is central to the concept of universal design which focuses on beauty and functionality.

2.  The objective is seamlessly to incorporate accessibility features into a design plan for the home- before it becomes an emergency.  That way, the results are beautiful and work for all- from kids to grandparents.
3. Into deep maturity : Living at home safely, independently and comfortably, regardless of age, income or ability level brings with it the pleasure of remaining in a familiar environment.  There is much to be said, on many levels, about the ability to enjoy familiar daily rituals and the special events that enrich all our lives. According to the National Association of Home Builders' research on trends--Post 50 adult home owners prefer (and plan) to stay in "self-assisted living" (age-in-place)  instead of making other housing accommodations.
---
---
THE ULTIMATE FEATHERED NEST 
---
---
Planning a Place to Live




AGING-IN-PALACE
!!  function, comfort, and beauty !!





Open the way to inspire families and friends across the generations  to simply go ahead with planning.

Help secure "Staying Power"  in the home of your choice -one that is thoughtfully designed not only for functionality,
but for comfort and beauty.
MORE ON THE PERFECT FEATHERED NEST
---
---
---
---
---
---
---
---
---
---
---
---
THANK YOU FOR SHARING ON BEING SAGE

follow on Twitter | friend on Facebook   |follow on Pinterest |forward to a friend
Collect Sage Companion Practical Arts eBooklets on Kindle
---
---
---
---
---
---
---
SITE SEARCH

---
---
---
HOME       ABOUT US      DISCLOSURE     SPONSORS     DONATE     SITEMAP
Disclaimer: The nutritional and health information provided on this site is for informational and educational purposes only. It is not intended to be used as a substitute for professional advice of any kind. This information is not intended to diagnose, treat, prevent or cure any illness. Your use of this website indicates your understanding and agreement with these terms.
---
---
---
---
---