---
---

Kind Care for Your Fair Hair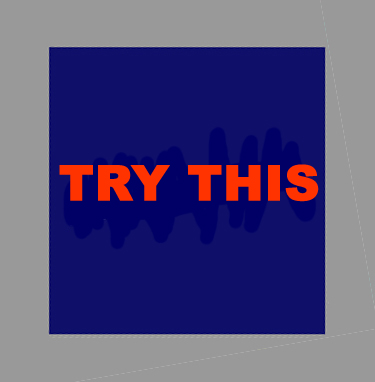 Kind Care for Your Fair Hair



Kind Care

True

or

False?







Two (2) of the answers here are FALSE!





1. Some hair care products may actually NOT be good for your hair and scalp True or False

2. It is a good idea to check out the ingredients on the label of hair care products True or False

3. Alternating shampoos may be beneficial for your hair
True or False

4. Do NOT use moisturizing conditioners
True or False

5. It's still a good idea to brush your hair 100 strokes before hitting the sack.
True or False

6. Any old brush will do .
True or False
5 Important Kind Care Tips
1. Pay  close attention to labels on hair products you may have used in the past. I suggest an Online Foray to EPA and NIH sites.Just one example: Researchers at the National Institutes of Health have found a correlation between an ingredient found in shampoos and nervous system damage an ingredient called methylisothiazoline, or MIT, causes neurological damage. Gels, mousse, shampoos and hair sprays may contain some very damaging ingredients. SELECT nature-based hair care products.

2. Pick a couple different moisturizing shampoos specifically designed for tender hair. (check the label for potentially nasty ingredients) Alternate shampoos. Possibly wash your hair every other day.
3. Before shampooing massage a bit of natural oil into your scalp. This can relax you and your scalp.
4. After shampooing, use a nice moisturizing conditioner. Check the label for potentially toxic ingredients. This can do a lot for keeping your hair from getting dry and frizzy.
5. The type of TLC you provide for your fair hair depends on if you have dry, normal or oily hair. But, more than this.it may depend on Your  Kind Attitude Toward Your Self!



Kind Care -Start at the Top

Learn HOW TO create a most flattering hairstyle -take into account the shape of your face (bone structure) and hairstyles that work well with that shape, then you may decide it is important not only to know this, but to verify it with a professional who is an expert .

This may take some exploring on your part. Are you ready??

If so, HERE IS THE LINK TO A
SELF-GUIDED LEARNING TOUR






Kind Care
8 STEPS TO FINDING
a Top-Notch-Stylist
Why and How to Find a Top-Notch-Stylist
An objective expert  may help you  verify or suggest a  most flattering look. This is especially true if you are a Post50 Person. You probably already are aware that the gradual reduction of melanin production over time affects the texture and resilience of your hair. Silvering-to-White Hair can be a special challenge.
Take Charge. Find a Top-Notch-Stylist. It can be a real benefit to you. And so is seeing that trusted expert on a regular basis. The Stylist who is literate in Post 50 tresses can apply the kind of TLC your hair needs - so  do take the time to set up appointments (plural) with any number of Hair Stylists until you find The One who understands how to work with various phases and colors of your beautiful graying to white hair.
_____

1. Make appointment(s) for consultation(s).
(Consulting with several Stylists opens up options for you.)
2. Check out the atmosphere in which they work.
3. Ask questions about what treatments and cuts they prescribe for hair like yours.
4. Ask what they think your face shape is. You have done your homework. . .do you agree?
5. Explain what you consider to be your face shape.
Bring along your photos or clippings or drawing in hand. REBOOT IMAGE RESULTS.

6. Share your thoughts and ideas with Stylists such as
what you consider to be your best facial feature.
(Is it your eyes? Your cheekbones?)
7. Share your desire to emphasize that feature with the cut.


8. Pay special attention to discussing how to add dimension
with color and cutting techniques.
_____

NOTE: You expect a stylist to have particular knowledge of the principles and processes for hair "beautification" , but exceptional service when it comes to assessment of your desires and needs, and an intuitive sense of how to emphasize your special *energy* sets the Top-Notch Hairstylist apart.
Kind Care
A 9 Point Checklist-How to Recognize a Top-Notch Hairstylist
1. In your quest for a top-notch-hairstylist, you are willing to walk up to a complete stranger because s/he has the most wonderful haircut you have ever seen and you think it would look great on you. (This person has a Top-Notch Hairstylist because s/he is a walking advertisement.)
2. When you ask your most trusted friends who have wonderful hairstyles who they recommend in terms of their satisfaction in their appearance, their face lights up with a smile and it is hard to get them to stop extolling the virtues of their Top-Notch-Hairstylist.
3. When you ask your most trusted friends who have wonderful hairstyles who they recommend in terms of their satisfaction, they immediately hand you the business card of their Stylist and you notice they even have a few extra cards.
4. It is obvious from just talking with a Top-Notch-Hairstylist that they have in-depth knowledge of the components of the products they use whether they are chemicals and their interactions, danger signs, or natural, non-toxic substances such as my Top-Notch-Hairstylist chooses.

5. You ask for your Stylist's business card because s/he has proven that s/he is *effective!* Your Top-Notch Stylist simply has the ability to create, develop and enhance your appearance. regardless of your age. (This can be quite important to a person who has various shades of silver, gray and white hair.)
6. You can recognize a Top-Notch Hairstylist when, from across the salon, you hear a cry of delight, " OH! I look ten years younger!!!" You notice a smile on the face of the Stylist.  And you think to yourself, " It must be a rewarding job helping others feel good about themselves."
7. You can recognize a Top-Notch Hairstylist because he or she has "Vision." Not only that, but s/he actually can replicate what a you want when you ask for a particular hairstyle. AND! This person can envision the look you hope for, and to make come to life before your eyes.
8. The Top-Notch Stylist stays focused on YOU.
9.Somehow you feel "enhanced" when you experience the talented touch of a Top-Notch Hairstylist. You look younger, thinner, and spiffier. And this Stylist even can highlight your most attractive facial features.
Kind Care
 ##

---
---
---
---
---
---
---
---
---
---
---
THANK YOU FOR SHARING ON BEING SAGE

follow on Twitter | friend on Facebook   |follow on Pinterest |forward to a friend
Collect Sage Companion Practical Arts eBooklets on Kindle
---
---
---
---
---
---
---
SITE SEARCH

---
---
---
HOME       ABOUT US      DISCLOSURE     SPONSORS     DONATE     SITEMAP
Disclaimer: The nutritional and health information provided on this site is for informational and educational purposes only. It is not intended to be used as a substitute for professional advice of any kind. This information is not intended to diagnose, treat, prevent or cure any illness. Your use of this website indicates your understanding and agreement with these terms.
---
---
---
---
---