---
---
---
---

amenities-goodthings - and surprising findings
. quality . variety . value .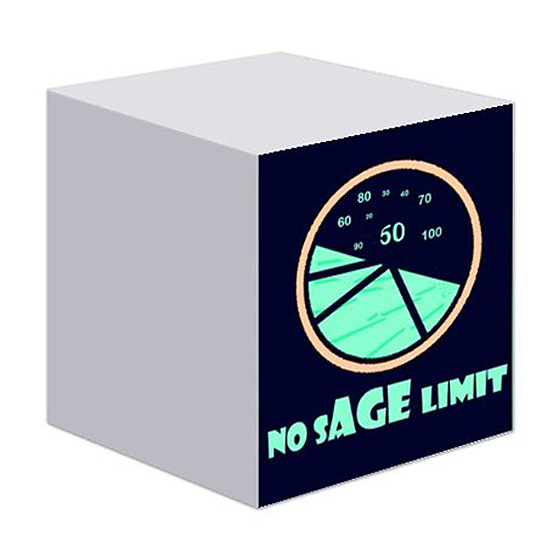 amenities-goodthings -  and no sage limit
( click on the NO SAGE LIMIT graphic to share the NO SAGE LIMIT sentiment )
SELF-GUIDED ADVENTURES

    Personal TLC             Home -of-the-Age         Beyond Heartache        Money Essentials
Discount Shopping at Home

---
---
---
---

NO SAGE LIMIT TIPS
---
---
ALL the products you see here come with our a  stamp of  approval
meaning we have tested, enjoyed, and can recommend what you see here.
BENEFITS: Save time and money-  add convenience plus delivery
-often  FREE - right to your door.
You can find the top, most-trusted natural brands, 
foods and healthy living essentials-at discount prices, up to 50% off.


---
---
amenities-goodthings
SURPRISING FINDINGS- NO SAGE LIMIT
FROM THE SAGE COMPANION PROJECT
amenities-goodthings
---
---
SURPRISING FINDINGS
! FUN, Fun, Fun from in Your  KITCHEN !
CHEF'S SIGNATURE COLLECTION
---
---
---
---
---
amenities-goodthings




CHEFS signature collection of professional-quality cookware, kitchen tools, bakeware, dinnerware and more is meticulously crafted and tested to delight the most discerning cook. CHEFS commitment to innovative, functional design is the key to delivering products of exceptional quality, performance and durability for home and professional use.
flexible spatula set

CLICK THE PHOTO TO PURCHASE
PERFECT FOR PIZZA!
Engineered thin and flexible to gourmet chefs' standards, CHEFS flexible spatulas glide under eggs, meat, seafood, and baked goods fresh from the oven. Lightweight to flip delicate crepes, and sturdy to keep hash browns and pancakes intact. Durable stainless-steel spatulas stand up to the heat of restaurant griddles.
This flexible spatula set includes large size to flip omelettes, separate scrambled eggs, turn hamburgers or fish fillets. Small spatula is perfect to lift brownies or lasagna, remove cookies from baking pan or serve desserts. Offset stay-cool Santoprene handle keeps hands away from heat. Matte stainless-steel. End hanging loop. Dishwasher-safe.
a m e n i t i e s  - g o o d t h i n g s
Seasoning & Spice Gadgets, Goodies & Tools
Now you can finely chop herbs without tearing or blemishing leaves.
CLICK THE PHOTO TO PURCHASE
Hundreds of patented, ultra-sharp scissor teeth on this Microplane herb mill finely chop fresh herbs . Twist the soft-touch ergonomic handle to dispense, and keep hands free of aromatic herb moisture. Easy top-fill, large-capacity chamber will also store a generous supply of patted-dry herbs. Dishwasher-safe. (Be sure to pat-dry herbs prior to filling chamber!)
!!!  A SHINING GIFT FOR ALL SEASONS !!!
Here is the same professional-style mill used in elegant restaurants.
CLICK THE PHOTO TO PURCHASE
Beautiful cylinder. Polished finish. Fully adjustable steel grinding mechanism. Precision hand-cut burrs ensure perfect results in coarse or fine grinding. Imported. Made in Greece. Brass mill -- solid brass; Copper mill -- solid copper; Chrome mill -- chrome plated brass.
IS THIS IRRESISTIBLE, OR WHAT!
"Resist NOT these precious herb-savor pods.

CLICK THE PHOTO TO PURCHASE
How could  anyone resist these herb-savor pods?  Not only do they keep herbs fresh up to three times longer in minimal space, but they fit in the refrigerator door and irrigate from the bottom up to draw in fresh moisture and supply leaves with water-enriching life.
The fill-and-pour water well spout with stopper makes it easy to empty and replenish water. AND, there is no need to unscrew from the bottom or top to refill. Clear snap-in window to encase aroma, monitor contents and access herbs.
Ideal for oregano, rosemary, thyme, parsley or cilantro. Also perfect as an asparagus keeper, providing the right amount of hydration to the stems. BPA-free ABS plastic. Dishwasher-safe. Note the clear snap-in window to encase aroma, monitor contents and access herbs.
YES!!!!! 
THIS ginger grater shreds the interior of ginger, leaving behind the tough fibrous root!! 
A dream come true! The long-lasting sharpness of ceramic teeth with the hardness of diamonds quickly shreds ginger root, elephant garlic or daikon radish into ultra-fine texture. This food grater is impervious to acidic ingredients, juices, oils or salts and naturally rustproof, ensuring the release of fresh, aromatic herb, spice or vegetable flavor. 
Convenient well to catch juice and pour spout to dispense. Dishwasher-safe.
Made in France
by the inventors of tempered glass
Now YOu can ensure every spice, herb and liquid flavoring is pre-measured and ready to use. Also ideal to keep favorite seasonings at hand while preparing marinades, rubs, soup stocks or sauces, even without pre-measuring.
Made in France by the inventors of tempered glass, these Duralex bowls streamline baking, storing sugar toppings, colored icings or nonpareils.
The Sage Companions appreciate  CHEFS commitment to innovative, functional design that is the key to delivering products of exceptional quality, performance and durability for home and professional use- and we expect you will, too! 
a m e n i t i e s  - g o o d t h i n g s
The next generation of canning jars with lids is durably and artistically crafted in Italy. Unique in curvature design to can, preserve and attractively serve jams, fruits, vegetables and sauces.
CLICK ON THE PHOTO TO PURCHASE
This Global Amici canning jar set is easier to use and store than traditional jars. Glass preserving jars do not include flexible rings or metal clips that can rust or corrode. Each jar includes a specially-coated lid interior with affixed ring that seals, without having to position separate flexible rings. Also ideal for dry food storage. Perfect gift jars filled with homemade jams, preserves, fruits, vegetables or home-baked foods. Round canning jars with lids feature center oval to add content or gift label. Dishwasher-safe.
Made in Italy. Product Features Italian-made canning jars withstand pressure of home-canning appliances to safely preserve foods Unique curvature design preserves and attractively serves jams, fruits, vegetables and sauces Easier to use and store than traditional canning jars.
Made in the U.S.A.
THIS  limited edition Heritage Collection Ball canning jars mark the 100th anniversary of the first Mason jar series introduced in 1913.
CLICK ON THE PHOTO TO PURCHASE
Ball Heritage Blue Canning Jars celebrate America's preferred choice for fresh preserving jams, jellies, salsas, pickles, fruits, sauces, pie fillings, meats and more.  Vintage-designed with their period-correct blue color and custom-embossed logos on front and back, the blue Heritage canning jars maintain all of today's superior standards in home canning.
The 16-oz. canning jar set features 6 regular-mouth glass preserving jars and 6 regular-mouth lids with metal bands. Trusted for generations, Ball canning jars are reliable for all your home-canning needs and are ideal collector, craft and serving favorites.
Made in the USA -Material: blue glass, metal bands and lids, custom sealing compound and coating Capacity: 16 oz. (2 cups, 1 pint)
a m e n i t i e s  - g o o d t h i n g s
amenities-goodthings
READ  sage companion VITAMIN MYTHS, FACTS & FINDINGS article
British researchers say vitamins B6, B12 and folic acid lower levels of homocysteine, which may reduce Alzheimer's disease risk.  A current sutdy published in the Proceedings of the National Academy of Sciences journal, found brain shrinkage was reduced by 90 percent in particular areas of the brain most vulnerable in Alzheimer's patients, the Daily Telegraph reported.
READER RECOMMENDATION:
"One way I buy and save money is through Vitacost's website. I LOVE them... great service and prices that are lower than the grocery store. And shipping right to my door. Sheesh, I sound like a commercial. :-)"   MJM
amenities-goodthings

THE very best nutritional supplements, whole foods and sports nutrition-at discount prices, up to 50% off-  delivered  to your door for FREE if your order totals $49 or more. Otherwise, shipping is just a small, flat-rate fee of $4.99, no matter how big the box. 
a m e n i t i e s  - g o o d t h i n g s

SURPRISING FINDINGS FOR A

COMFY HOME & YOU

skin care: Blended from powerful ingredients with formulations made without potentially harmful parabens, petroleum, propylene or butylene glycol, sodium lauryl sulfates, pesticides, phthalates, artificial dyes or synthetic fragrances.




"Founded in Boulder, Colorado in 1988, Gaiam is a provider of information, goods and services to customers who value the environment, a sustainable economy, healthy lifestyles, alternative healthcare and personal development. 

Gaiam (pronounced "guy-um"), is a fusion of the words "Gaia" and "I am" Gaia, mother Earth, was honored on the Isle of Crete in ancient Greece 5,000 years ago by the Minoan civilization. This civilization valued education, art, science, recreation, and the environment and believed that the Earth was directly connected to its existence and daily life. The concept of Gaia stems from the ancient philosophy that the Earth is a living entity.

By nurturing, protecting and respecting our planet, its natural resources and its inhabitants, we enrich our own lives and those of future generations."

CLICK ON THE GRAPHIC TO YOUR LEFT

order elegance ! CLICK ON THE GRAPHIC above
amenities-goodthings
TIPS
for a healthy home

TIPS
for staying fit

Fitness Tips
Read the Related Article:  Fitness Post 50
Amenities-GoodThings
A Sage Companion
Consumer Buying Tips

A  recent Forrester Research Study points to the  current popularity of researching, shopping, and buying online - even as  a means of comparison while shopping for major purchases.
"The study found that 'Older Boomers' (age 56-66) spend the most online of all generations, having spent an average $367 online in a three-month period; 'Younger Boomers' (age 46-55) were the next biggest spenders ($318)… ."

Here is a list of some  favorites

Coupons.com

eBay

Disney Store

Apple iTunes

Kohls

QVC.com

drugstore.com

Quill

Shoebuy.com

Staples.com

Barnes & Noble.com

Groupon

Target.com

Best Buy




Old Navy

Snapfish

Restaurant.com

Sephora.com

HSN.com 

A referral from a trusted source is twelve (12) times more reliable than ads. Seventy-seven percent (77%)of online shoppers use reviews and ratings and rely on a trusted source for purchase guidance. We promise to do my best to be that trusted source.

DISCLOSURE: Federal Trade Commission's 16 CFR, Part 255: "Guides Concerning the Use of Endorsements and Testimonials in Advertising."

Amenities-GoodThings

---
---
---
---
TIPS
BOOKS & TAPES SELECTIONS

The Sage Companion Project hand-selects, reviews and features books that expand possibilities in every aspect of what we call -" sAging". Please feel free to peruse tour personally-selected books. We  cannot promise you that all of you will be attracted to every "Special Find" we pick. But we can promise that we have hand-reviewed and/or selected each.  When you patronize this online shop, you help to support our efforts. Thank You.
---
---
---
---
Amenities-Goodthings

---
---
---
---
---
---
---
---
---
---
---
THANK YOU FOR SHARING ON BEING SAGE

follow on Twitter | friend on Facebook   |follow on Pinterest |forward to a friend
Collect Sage Companion Practical Arts eBooklets on Kindle
---
---
---
---
---
---
---
SITE SEARCH

---
---
---
HOME       ABOUT US      DISCLOSURE     SPONSORS     DONATE     SITEMAP
Disclaimer: The nutritional and health information provided on this site is for informational and educational purposes only. It is not intended to be used as a substitute for professional advice of any kind. This information is not intended to diagnose, treat, prevent or cure any illness. Your use of this website indicates your understanding and agreement with these terms.
---
---
---
---
---