---
---
FAQ2-retiring
FREQUENTLY ASKED QUESTIONS

POSITIVE CHOICES
aging-in-place, age in place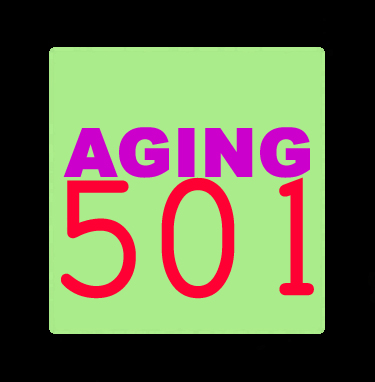 FAQ2-retiring
Post 50 people  account for over one-third of housing turnovers. We know that this percentage will increase. As "boomers" relocate or downsize in retirement, we impact the real estate market in a significant way. Older adults already account for over 1/3 of the turnover. This percentage will increase as the Boomer Generation continues to move toward creative (UN) retirement.
FAQ2-retiring
In a recent survey for The Sage Companion Project and reported in the monthly newsletter , respondents who had planned to retire "early" and move to another home and/or location shared that they have taken a step back from that decision. They point to the recent financial crisis having taken a toll on the equity in our homes and retirement savings.This brings the choice of "aging -in-place" to the table for discussion.



Steps for making living at home
as we age a reality




1.Create a spending budget.

2. Research and plan for accessibility via universal design.

3. Put the plan into action.

 self-guided learning tour is


FAQ2-retiring
Lifestyle Choices
the aging-in-place
DISCUSSION


1. Appropriate and useful home improvement and what to plan for in terms of a spending budget

2.  The features and benefits of universal design

3.  Real value of sustainable innovation such as home automation in age-sensitive housing.
Envision Your Home at 50,60,70,80, 90...
FAQ2-retiring
POST 50 PEOPLE SET A TREND
The Joint Center for Housing Studies- Harvard University found that there has been a surge in remodeling expenditures
"Examining total expenditures [by]housing and age of owner we see that baby boomers led in total expenditures for any age group, and that while housing built between 1960 and 1979 accounted for the largest share of total remodeling dollars that were spent, housing built between 1980 and 1999 came in a close second among boomer expenditures." (The majority of those Boomers had been in their homes for ten or more years before selling.)
Top Remodel & Home Improvement Projects
Sellers typically undertake minor improvements to attract more potential buyers. "Boomers" in the 55+ category are not so likely to undertake extensive and expensive projects .
NOTE: When selling, Kitchen or bath remodels are NOT favored ...Considered instead? Addressing the needs identified in the Home Inspection Report. ( Major repair needs could be addressed in adjustments to the selling price.)
FAQ2-retiring
A HOME THAT LASTS
The Independent Lifestyle


When planning ahead, boomers inevitability bring up questions around lifestyle choices in the coming years.

START THE CONVERSATION TODAY



aging-in-place, age in place
Today, older adults and leading edge boomers are approaching retirement, or creative, un-reitrement. Certain important decisions come into play. In terms of planning for independence at home, The Sage Companion eZine surveys indicate that many older adults prefer to continue living at home. Appropriate home remodeling and improvement is one important consideration.
aging-in-place, age in place
Is Your Home Aging as Well as You Are?

 FAQ2-retiring   aging-in-place, age in place
Planning in advance for retirement in your own home allows time and opportunity to create a comfortable "feathered nest." This choice for sustainable excellence can work for all residents- regardless of age. We call this- AGING IN PALACE©.  Any number of older adults and leading edge boomers have been in their homes for many years, and, like previous generations, many will turn over their homes to younger buyers. In terms of the age and condition of our homes, the boomer generation tends to live in more recently built housing- typically built from the 1960s and 1990s.
A good number of these homes are twenty to fifty years old. As far as the condition goes- a large number of homes will require systems updates, remodeling, and repair.
Daryl Rantis Architect

check out a ton of PHOTOS
"Aging-in-PALACE©"
our curated gallery
The Sage Companion eBooklet- is a beginning guide and talking points for family and friends.  It is a simple 46-page publication of The Sage Companion Project, a not-for-profit educational enterprise.

We are happy to offer  it as a tool for opening discussions for those considering the pros and cons of a lifelong home and/or planned independence at home-

TO USE TODAY



 A  Home That Lasts



FAQ2-retiring


home improvement
priority list

and SELLER cautions





1. Updating kitchens and baths

2. Increasing energy efficiency

3. Reconfiguring rooms

4. Updating heating and cooling systems

5. Enlarging garages

6. Adding decks

7. Adding rooms for offices, gyms, or other activities that were not a part of typical home life when the homes were first built will continue to be demanded.



Data provided by ActiveRain.com. ActiveRain is an online community of real estate professionals who exchange best practices, write real estate blogs, and get free education from the industry and their peers.




Home improvement priority list- Here's an interesting tidbit from The Joint Center for Housing Studies- Harvard University. It seems that recent remodeling activity in houses built in the 1980s and 1990s shows that "...suburban housing stock lends itself to remodeling activity." So, in answer to - what kind of projects older adults and boomers may select, here is the priority list from the Harvard study.



Remodeling  could be done when selling a home



---
---
RESOURCES - ONE STEP FURTHER

---
---
FAQ2-retiring
Be Comfortable in Each Decade- Remodeling homes for excellent #accessibiity.

Post 50 life and changes  inevitability bring up choices and questions around lifestyle, and  simply being comfortable. If we decide to "age-in-place"  it is good to consider what types of remodeling can support  being comfortable over any number of years to come.
"Boomers" as noted in earlier reports are not inclined to go the traditional retirement-leisure route. It is predicted that Post 50 People  fundamentally will "reinvent retirement," with - "the concept of UNretirement is now a realistic concept across age cohorts.
Remodel for  sustainable excellence
1. more energy efficient
2. full of natural light
3. get clued-in about green-friendly features and benefits

4. add universal design elements that make sense
5. create comfortable and enjoyable living spaces- (they will be more marketable should you decide to move.)
Taking that one step further, cultural creatives may look to  the idea of being kind to yourself and to others. It is about being comfortable on many levels, maintaining an active lifestyle, and choosing to engage life to the fullest …a "New Vision of Aging"…..
FAQ2-retiring
---
---
---
---
---
---
---
---
---
---
---
---
---
THANK YOU FOR SHARING ON BEING SAGE

follow on Twitter | friend on Facebook   |follow on Pinterest |forward to a friend
Collect Sage Companion Practical Arts eBooklets on Kindle
---
---
---
---
---
---
---
SITE SEARCH

---
---
---
HOME       ABOUT US      DISCLOSURE     SPONSORS     DONATE     SITEMAP
Disclaimer: The nutritional and health information provided on this site is for informational and educational purposes only. It is not intended to be used as a substitute for professional advice of any kind. This information is not intended to diagnose, treat, prevent or cure any illness. Your use of this website indicates your understanding and agreement with these terms.
---
---
---
---
---