---
---
your


CHOICES


 your happiness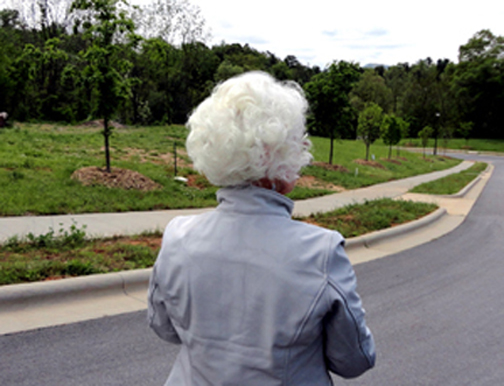 Your choices and your happiness
roadways  we choose to travel


We all make choices. We do it every day. We do it hundreds of times a day, maybe more. But how do the roadways  we choose to travel influence everyday happiness as time goes by? Ahead may be surprising  new avenues of discovery that can lead to quality of life in times of consequence.  The Sage Companion Project   picks up that theme  -  Choose buttons below.
 
"My desire is to set positive expectations every day."

---
---
YOUR CHOICES & YOUR HAPPINESS
---
---
"Stumbling on Happiness"
It's a simple yet profound question: Where does happiness lie?

Life holds many, many challenges. Some are pleasant. Others are heart-wrenching— the loss of a lifelong partner, the pain of betrayal, the death of a parent or child. And yet we live on and make choices that can lead to a happy life- regardless of age or physical ability.

One choice may be to age gracefully by setting positive expectations every day. Affirmations have been shown to turn on the voltage.  Remaining true to your own unique way-of-being-in-the-world is also powerful. Lifestyle choices range in difficulty- from the less difficult- perhaps simple choice about attending to your appearance- to choices about aging-in-place -  where you select age-friendly things  and create a feathered-nest. And you can always be flexible based on what makes sense to you.

Here you can research and discover topics and talking points of interest to you, your families and friends. You can create a strong positive voice for ALL concerned. The Project provides original web-based interactive practical plans, creative ideas, and networking opportunities believing that

"Through communication with each other, we may discover that people can  build on the knowledge gained when we exchange ideas within a group. Together creating a culture of shared findings, understandings and meanings." The Sage Companion Project is about sharing and discovery.
---
---
WHAT ATTRACTS YOU?

---
---

Harvard psychologist, Dan Gilbert explores happiness with tests and experiments that you can also try on yourself.
"Our beliefs about what will make us happy many times may be incorrect ... ."

Harvard psychologist Dan Gilbert says our beliefs about what will make us happy are often wrong -- a premise he supports with intriguing research, and explains in his accessible and unexpectedly funny book, Stumbling on Happiness.

Perceptions of happiness change. But the choice to participate in each day remains. And each day presents choices. What attracts you?
---
---
Lifestyle Choices and Decisions

---
---
ONWARD

Video: Harvard psychologist, Dan Gilbert explores happiness

---
---
---
---
---
---
---
---
---
---
---
THANK YOU FOR SHARING ON BEING SAGE

follow on Twitter | friend on Facebook   |follow on Pinterest |forward to a friend
Collect Sage Companion Practical Arts eBooklets on Kindle
---
---
---
---
---
---
---
SITE SEARCH

---
---
---
HOME       ABOUT US      DISCLOSURE     SPONSORS     DONATE     SITEMAP
Disclaimer: The nutritional and health information provided on this site is for informational and educational purposes only. It is not intended to be used as a substitute for professional advice of any kind. This information is not intended to diagnose, treat, prevent or cure any illness. Your use of this website indicates your understanding and agreement with these terms.
---
---
---
---
---