---
---



AGE-FRIENDLY-HOME




ALL-INCLUSIVE DESIGNS




FOR TODAY  & TOMORROW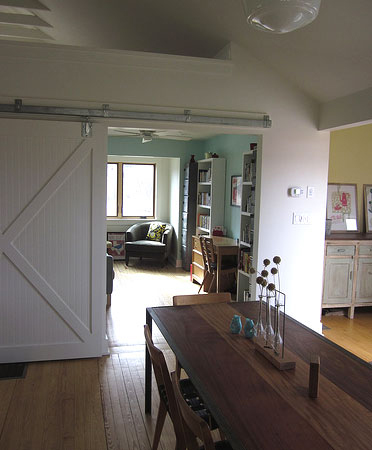 the age-friendly-home above enjoys a touch of creativity-
DEMOS CONSTRUCTION ~ ASHEVILLE, N.C.

aging-in-place, age in place
Are you longing for a lifelong home? If so,  make it BOTH functional and beautiful. Discover the benefits of choosing functional modifications and helpful technology to "spruce up" your home. You can get started here with answers to frequently asked questions.  Scroll on down for a  basic CHECKLIST.

---
---
CREATE A FEATHERED NEST

---
---
aging-in-place, age in place
You don't have to be OLD to live in an age-friendly evolving home. But with luck, you will be old some day. Are you planning a place to live in comfort and style?

Think about this: A home (whether your rent or own it) must be organized to meet your needs today and tomorrow.  It makes sense to use creative ideas and resources for independent living - regardless of age or physical ability-a plan of action for all stakeholders - an ACTION PLAN for creating feathered nests that are accessible, functional,  beautiful and incorporate  universal design elements.
3  age-friendly-home questions

and a quick quiz







Savvy, safe, functional
 AND beautiful homes for
today and tomorrow
QUIZ



1.   Would you prefer an "institutional image" at home- Example: A cold  "sanitary-looking" bathroom.- or an all-inclusive and beautiful design?       

2. You are beginning to notice an "ageist attitude"  in the media, and even with family and friends now that you are Post50. 
Are you really ready to be categorized as an  O.P. , unable to control your own destiny and dependent?        

3. Do you like the idea of an Evolving Home that works with you, family, friends and visitors to supply comfort as well as  age-friendly features ? 
---
the age-friendly-home



Your home does not have to look like an institution.

For example, with a little planning you may avoid unattractive "cold-looking" railings and grab bars, and install a stylish grab bar like THIS!

To see if something like this can work for you, click on the "Be Safe" graphic.




ATTRACTIVE GRAB BAR
  adds beauty and functionality
and is budget-friendly.
If you answered "NO" to the above questions, you are not alone. For many Post-50 People who responded to our surveys a home that has a sterile, institutional feeling poses a problem. Here are three (3) actions steps you can take.
---
3  take action steps
Here's a Small Home in a Pocket Neighborhood





Planning a place to live

Prepare a home that helps you stay independent -- a home that works for you because it is both functional and  beautiful- such as that pictured to your left.






1. USE YOUR BUYING POWER
Age-friendly-homes are in demand
To quote Senior Resource  "A significant concern as people grow older is that they may have to leave their home. This would mean leaving behind a comfortable setting familiar community and many memories. In addition a certain amount of control is lost when one leaves home. This 'control' provides the underpinning to our feelings of dignity, quality of life and independence. One's home is a strong element in that sense of security."

Use consumer demand for age-friendly products to your advantage as you consider the feathered nest and a many-faceted the  approach known as" aging-in-place."
2.  COUNTER AGEIST ATTITUDES
Consumer Power Means You Can Influence How Homes are Designed and Work- for EVERY ONE WHO LIVES THERE
In sustainable communities and  neighborhoods across the land, people are discovering that a feathered nest actually works in two ways: it is both functional and attractive. A change is in the works as "Boomers" apply buying power, demand product designs that not only function as needed but have stylish appeal.
Fact: As people with diverse abilities move into and through each new phase of life, we influence market trends- and this is especially true, in terms of sheer numbers, of "boomers".

age-friendly-home
3.  SEE THE CHECKLIST THAT FOLLOWS
AARP RESEARCH: Eighty percent of older adults prefer to stay in their homes. That's meaningful. Powerful. The numbers reveal a trend. Here are two points of interest :1) More people desire interior and exterior environments that work for EVERYBODY- regardless of age or physical ability. 2) Advances in assistive and computer technology make a  redesign of age-friendly products a real possibility.
TOP 10 aging-in-place  eBooklet
 " This eBooklet contains helpful starting points for talking about and designing a functional and BEAUTIFUL lifelong home."




aging-in-Palace
BY DESIGN

control your own destiny


 QUICK START TALKING POINTS


AGING-IN-PALACE
download to Desktop or Kindle




A SAGE COMPANION PROJECT PUBLICATION
a not-for -profit educational and
social enterprise




aging-in-place, age in place
age-friendly home
---
---
 C H E C K L I S T
---
---
 age-friendly-home
The Basic Integrated Design (Universal Design)
Cabinet shelves no more than 10 inches deep

Cabinet lights - under cabinets and over the counter.

Closet organizer with easy pull-down rods, automatic LED lights-on
Clutter-Less

Cooktop-  controls on the front

Counters - edges, rounded- Countertops smooth , easy slide

Dishwasher is eight inches from the floor

Drawers in home all are easy-slide

Electrical outlets - 27 inches above the floor

Front-loading washer and dryer-preferably on pedestals

Grab bars-attractive and functional

Hand-held shower - classy seat in  tub, shower

Home Automation




Kitchen -pull-down, pull-out shelving and multi-level counters

Knee-space where appropriate

Microwave installed no higher than 48 inches above floor

Natural lighting throughout

Oven doors swing to the side

Side-by-side refrigerator

Smoke detectors with strobe lights

Spray hose- fill pots, rinse spaghetti at stove

Ramp if convenient

Toilet –review for appropriate size and need (possibly with heated bidet)

Trash compactor

Walk-drive-in bath and/or shower with assistive accessories

Walkways, entrances well-lit with long-lasting LED lights

Wide doors for huggers and those on wheels

Wood and other smooth surfaces for floors

Zero-step entrances- mainfloor living
age-friendly-home

People who desire to live independently at home have been thinking more and more about "aging-in-place" in terms of design. How can space, light and color maximize space and contribute a cohesive design within a "forever home"?  That is a question that seems to be popping up more and more these days. And it is the subject of the next segment.

---
---
---
---
onward

---
---
---
---
---
---
---
THANK YOU FOR SHARING ON BEING SAGE

follow on Twitter | friend on Facebook   |follow on Pinterest |forward to a friend
Collect Sage Companion Practical Arts eBooklets on Kindle
---
---
---
---
---
---
---
SITE SEARCH

---
---
---
HOME       ABOUT US      DISCLOSURE     SPONSORS     DONATE     SITEMAP
Disclaimer: The nutritional and health information provided on this site is for informational and educational purposes only. It is not intended to be used as a substitute for professional advice of any kind. This information is not intended to diagnose, treat, prevent or cure any illness. Your use of this website indicates your understanding and agreement with these terms.
---
---
---
---
---