---
---
universal design- it's for everybody
a practical guide
to creating your
ultimate dream home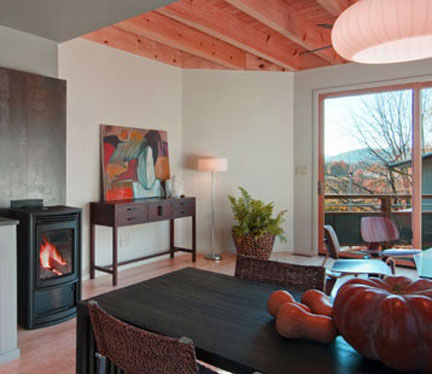 photo courtesy of Daryl Rantis Architect
universal design

Today bring function, comfort and  beauty home.
Ready, willing, and able to create your ultimate dream home? Then  consider the "Designed for All" or "Inclusive" concept. Incorporating age-friendly  UP-FITS (see below) can make your dwelling-place safer and  more accessible. Here's how to make dwelling spaces more convenient for EVERYONE who lives there or visits.
---
---
Inclusive Design IS Designed for All 

---
---
 "Design for All" or "Inclusive Design,"  is a philosophy that can be applied to policy, design and other practices to make products, environments and systems function better for a wider range of people. It developed in response to the diversity of human populations, their abilities and their needs." - The Center for Inclusive Design and Environmental Access (IDeA Center)
A PUBLICATION OF THE
SAGE COMPANION PROJECT

Research found  new perspectives  on creating a truly comfortable and accessible  home. This simply makes sense to over 80% of the Post50 People  who told us that  homeowners can create a "feathered nest" AND save money.




eBooklet


 a  SELF-MENTORED Guide
a  gift for friends and YOU


Contains starting points for TALKING POINTS  download to your desktop of Kindle today








More and more you are hearing people talking about "aging-in-place." What's that all about?  And can a feathered nest be possible? Turns out it is a catch phrase that covers any number of items up for discussion around topics such as home automation  that  leading edge boomers and older adults find interesting.

At the root of the conversation is the idea of quality and equality - regardless of age or physical ability.
It seems apparent that as time moves on, and older adults make choices for living, the tremendous buying power we possess, actually will impact  and change outmoded aging stereotypes. We can gain strength in a broader sense and counter ageism along the way. Planning ahead is a big part of the discussion.

Sage Companion
Research found not only a new vision of  aging, but new perspectives that focus on creating a comfy home. This simply makes sense to over 80% of "senior citizens"-  who told us that  homeowners can save money. By comparison, assisted living can exceed the cost of aging-in-place.
---
---
How to be Comfortable and  Cost-Wise
---
---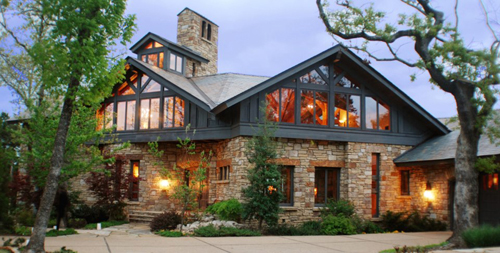 universal design
As we reviewed in an earlier segment, the cost of assisted living  is at or well above $40K+ per year.  Recognizing this, and the potential impact on life post-50, we created a survey for our readers to see how post-50 people measured the value of universal design. Interestingly, survey respondents highlighted the differences between the "unassisted living" experience  and the "assisted living" one.Here are the results of the survey.

UP-Fit


When annualized, typical
Live at Home
upgrades cost


$1,500.




Typical assisted living costs
PER YEAR.

$42,000.++
"When you incorporate these elements   throughout a home,
accessibility for Everybody can become a non-issue. "
PRACTICAL ARTS AT HOME

With the cost of assisted living at or above $40K year, how  does  "Self Assisted Living" compare to the annual expenses outside your own home?

Research demonstrates that universal design elements -  such as easy navigation, home automation features, and organizing plenty of natural light-  when incorporated in  living spaces, can provide comfort. It is good to know that this  also can be a cost-wise choice to include family members of all ages.
---
---
5

UNIVERSAL DESIGN UP-FITS
---
---
1. Electrical, Lighting, Safety and Security-  home automation
Light switches by each entrance to halls and rooms, light switches, thermostats and other environmental controls placed in accessible locations no higher than 48 inches from floor.
Clear access space of 30 inches by 48 inches in front of switches and controls, rocker or touch light switches, high-tech security/intercom system that can be monitored, with the heating, air conditioning and lighting, from any TV in the house, pre-programmed thermostats.
Of course, we love our iPod -- and  here at The Sage Companion Project we imagine  you will appreciate a home that is wired for computers.
2. Flooring - Smooth, non-glare, slip-resistant surfaces both interior and exterior (we like bamboo and recycled hardwoods.)
3. Heating, Ventilation and Air Conditioning -(HVAC)
Who would not appreciate an HVAC system that is designed so that filters are easily accessible? Look for energy efficient HVAC units. Select windows that can be opened for cross ventilation, and plenty of fresh air.
4.  Energy Efficient Home Features
In-line framing with 2 by 6 studs spaced 24-inch on center.
Air-barrier installation and sealing of duct work with mastic.
Reduced-size air conditioning units with gas furnaces.
Mechanical fresh air ventilation, installation of air returns in all bedrooms and use of carbon monoxide detectors.
Energy efficient windows with Low-E glass.
5. Reduced Maintenance/Convenience Features- Inside and Out
Easy to clean surfaces
Central vacuum
Built-in pet feeding system
Built-in recycling system
Video phones
Intercom system Low-maintenance exterior (vinyl, brick)
Low-maintenance shrubs and plants
Deck, patio or balcony surfaces are no more than ½ inch below interior floor level if made of wood.
A FEW MORE IDEAS

Other ideas may be to add or plan for a separate apartment for rental income or future caregiver. A Flex space or room that can used as a nursery or playroom when the children are young and as a home office later; if combined with a full bath, this room could also be used for a caregiver if necessary.
Test Your Know-How
THE UNIVERSAL DESIGN QUIZ
  HERE
THIS PAGE LINKS TO

universal design          aging in place    
  reVision aging at home      cost of living at home

---
---
---
---
---
---
---
---
---
---
---
---
---
---
---
THANK YOU FOR SHARING ON BEING SAGE

follow on Twitter | friend on Facebook   |follow on Pinterest |forward to a friend
Collect Sage Companion Practical Arts eBooklets on Kindle
---
---
---
---
---
---
---
SITE SEARCH

---
---
---
HOME       ABOUT US      DISCLOSURE     SPONSORS     DONATE     SITEMAP
Disclaimer: The nutritional and health information provided on this site is for informational and educational purposes only. It is not intended to be used as a substitute for professional advice of any kind. This information is not intended to diagnose, treat, prevent or cure any illness. Your use of this website indicates your understanding and agreement with these terms.
---
---
---
---
---