---
---



BOOMER BUCKS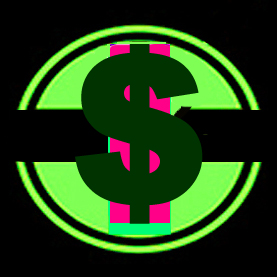 BOOMER BUCKS
  7-DAY ACTION PLAN  

Your experience matters.
Your willingness to look for creative solutions matters.
PROSPER: WHEN your income money-making aspirations are based not only on dollars, but on good sense. Here is a preview of a self-guided, step-by-step learning tour. Here  too is the formula for success created by a nationally-recognized, certified professional. It is  a seven-day action plan... .
This 7-day self-mentored guide combined with your own creative solutions can  provide you with essential  information to determine what is important to you in terms of financial next steps.
BE KIND TO YOURSELF


 LOOK INSIDE
THE 7-DAY ACTION PLAN


A Practical Arts
Self-Guided eBooklet


(you can download it

to your desktop)

P R E V I E W




Boomer Bucks

DAY 1




required: an open mind

Be open to something new- a fresh start. 

Sit quietly where you will be undisturbed for at least 45-60 minutes. During this time, deeply consider your work life so far.

DAY 2


required: online research


Evaluating and implementing a basic  plan is today's objective...exploring  YOUR AREAS OF INTEREST- based on what you have written in your journal from DAY 1. 
DAY 3

required: patience

Make the time to  envision and allow new perspectives to come into view.

Use as many pages of your journal as necessary to create an organized collection of your findings.
DAY 4

required: self-evaluation


At the end of this day, you will use your notes/journal to sketch out your primary and secondary objectives.
DAY 5

required:discipline

Set money making objectives.

You will bring in timely, efficient and cost-effective elements. In your journal chart  those objectives and the timelines for achieving them
DAY 6




required: communication

Nurture Relationships. Now reach out to your resources. You may do this via social media, email or a phone call.  Stay in contact with colleagues. Re-invent your network.

Update your potential money-making referral sources in your journal.
DAY 7




required: action

Today you will customize a money-making plan and put your research into action. This is an on-going, hands-on, and systematic exercise.
boomer bucks 
about the "right livelihood" coach

REINVENTING YOURSELF FOR THE 21ST CENTURY





janeAnne Narrin, M.A., C.S.W. ePRO, is a pioneer in the fields of marketing, personnel development and education.



Boomer Bucks


 In her own Post-50 career, she founded and grew a multi-million dollar company and founded The Sage Companion Project, a not-for-profit educational and social enterprise.

With over twenty years successful experience in professional career path planning and coaching Ms. Narrin has helped many,many of clients make realistic assessments of their career choices. Her learning experiences are unique in that they highlight and support participants in staying true to their own core values. This, she insists,  is especially important – regardless of age.


Ms. Narrin began offering online learning opportunities as early as 1994 when she launched her first website.  Currently, she moderates a number of large social networking groups. She is the award-winning author of numerous print and online books and learning materials including the Reinventing Yourself for the 21st Century Series of which  MAKING MONEY TRACKS is a part.



GET on the happy MAKING MONEY TRACKS
---
---
---
"People differ in objectives and skills,
but investigating  priorities can shed light on
the most favorable directions."
---
---
---
---
---
---
---
---
---
---
---
---
THANK YOU FOR SHARING ON BEING SAGE

follow on Twitter | friend on Facebook   |follow on Pinterest |forward to a friend
Collect Sage Companion Practical Arts eBooklets on Kindle
---
---
---
---
---
---
---
SITE SEARCH

---
---
---
HOME       ABOUT US      DISCLOSURE     SPONSORS     DONATE     SITEMAP
Disclaimer: The nutritional and health information provided on this site is for informational and educational purposes only. It is not intended to be used as a substitute for professional advice of any kind. This information is not intended to diagnose, treat, prevent or cure any illness. Your use of this website indicates your understanding and agreement with these terms.
---
---
---
---
---