---
---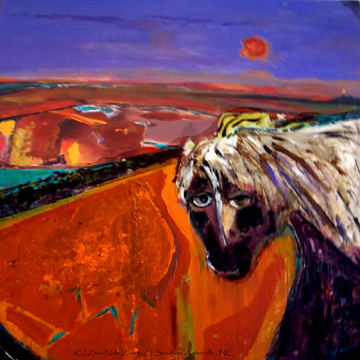 STORYTELLERS

Real tales from the lives of  sage companions can  inspire greatness in those who come across them.
If you are one person who loves life and desires to engage the practical art of living out loud, it may be time to sit with the narrators. Where will they start?
It  is story time at The Sage Companion Project. And you are invited to pull up a seat and enjoy... .
for the person who loves life
and desires to engage

the practical art
of living out loud









The Storytellers

---
---
---
---
GOAT WOMAN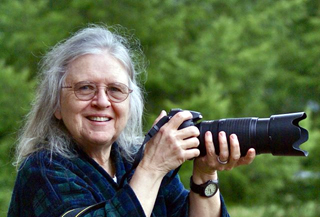 WHY GOATS?
Storytellers

My first thought is, why not? They don't have to go to the groomers, nor do they puke up hairballs. Well, maybe because they eat anything and everything that they can get their mouth on? Or maybe because they can peel trees, jump on top of cars, chew up your clothes. And yes, they do have to have their nails trimmed a few times a year. I guess that could be the downside.

The upside is sheer joy. The kind that kick up their heels in the air sideways. Born clowns, they are constant entertainment. They pretend head butting wars and king or queen of the mountain, pushing each other off and then fly off in the air in a victory dance.
The upside is sheer joy... . CONTINUE READING  here
---
---
DOG TAILS ( T A L E S )

 Sage Companions Tell Dog Tales HERE
Storytellers
---
---
 CAP'N JEREMY ~  SEA TALES

---
---
Cap'n Jeremy





  DOLPHINS

"I owed them a big one..."

Storytellers

Dolphins came to my rescue once when I was sailing from Algeciras to Gibraltar.
About a week before I was in those waters the Spanish navy had shot up a British yacht in some sort of protest over the Brits owning the Rock.

I told the harbour master in Algeciras that I was going to Ceuta, a Spanish colony in North Africa but he didn't believe somebody flying the Red Ensign so he dispatched a gun-boat (most likely the same boat as there was only one naval station on that coast) to follow me, military grey with a spotty-faced youth at the 50 caliber machine gun.

After I settled Ilala down and set the self-steering, I went below to collect my treble recorder, showed it to the navy, mimicked playing it and moved slowly and smoothly to the pulpit at the bow to be as far from the acne kid as I could get and the best place to be to roll over the side if the slugs started to fly.

I don't know what my heart-rate was or whether I was even breathing but the dolphins did.

About a dozen appeared and danced under the bows even after I started playing the only two tunes that I knew - again and again and again.

After an hour or so this little flotilla of dolphins, British yacht and Spanish navy were right off the entrance to Gibraltar when the lunch bell must have sounded and the boys suddenly returned home, to my vast relief, and my cheerfully distracting pod, probably to their relief, vanished as well.

I went aft, disconnected the steering vane and hung a quick left turn into the harbour before the navy could come back and escort me all the way to Africa. 

Could I spare 3 minutes to watch the video - you bet, I owed them a big one.

Capt'n Jeremy
In case you have not seen this…a dolphin asks a human for help.I hope you can spare 3 minutes to watch it. It could uplift your day! 
##

The "Last Supper"
On the last leg of a yacht-delivery from Cannes, France to Victoria B.C., I was alone at last - I finally had my ocean, my sky and my boat all to myself - I had no crew except silent, tireless "Blondie" the faithful self-steering mechanical helmsman.

Oh, the joy of no company, no conversation. no radio-telephone - nothing to interrupt the intensity of that extended precious solitude.  I had returned again to the world I so dearly loved:  silently staring at the tropical skies full of stars that seemed close enough to touch and I knew many by their names, they were old friends, they and my sextant had guided me here.

Ilala was a 35' Camper-Nicholson, finished beautifully by Fox in mahogany paneling with a full chart table with eight chart drawers (!) and eight foot headroom, typically deep English hull with elegant overhangs, originally junk-rigged as an entry in the Single-handed Transatlantic Race. She carried the original Hasler self-steering gear and still had her short, thick mast with a modest bermuda rig when I sailed her.  Sailing instructions were simple: from Hanalei Bay. Kauai, one heads due North and every day 5 degrees further Southwest until, like a basketball, you arc gracefully 2,500 nautical miles across the North Pacific and down the throat of Juan de Fuca Strait to Victoria.

Storytellers

It would take about a month, depending on the winds.

I had provisioned in Honolulu and along the way so I just collected a couple of dozen coconuts from the beach to add a little tropical flavour to otherwise boring boat-food mostly coming from cans. Anchor up and underway under perfect tropic-blue skies into the daily routine of being at sea.Soon all sounds of surf and of wind in the palms fades away.After the first day there are fewer birds and no longer any smell of land.Within the first few days all land-thoughts have faded completely and one has become part of the rithym of the ocean.

But the Pacific is not always well-named for when the barometer drops it is time to put away things that might crash about, and progressively reduce sail;1 a smaller jib, with a reef in the main usually is enough unless a nasty blow is due.When that happens it is time for a tiny storm-jib and another reef or two to settle her down.
Finally, in a serious blow, when any effort to sail effectively is past, it is time to find the kindest point of sail for human comfort and the safety of the ship and "batten down the hatches" from the inside.

Rather than fret about the boat and occupant perishing, I focused on raiding the food lockers for all the treats that I would prepare one special day and this was the day for perhaps the "last supper": the canned ham that I had bought in Gibraltar, mixed veggies, mashed potatoes (made with canned milk), a tinned English cake stiffed with candied fruit plus a bit of the foraged Hawaiian coconut.

To the shriek of the wind in the rigging and the erratic plunging of the galley, I made the most complicated meal of the voyage to find, to prepare, to eat and to tidy up with one hand, the other hand necessarily attached to the ship

Cap'n Jeremy
##
---
---
---
---
CATHY HOLT ~  MANY PATHS

---
---
Cathy Holt


Storytellers


Many Paths. Many Blessings

The Dream

A dream  caused me to jump out of bed  thinking, "What plane do I get on, and when?" 
It was a dream that I was working in solidarity with an indigenous water rights movement, somewhere in South America. Multinational corporations had stolen the native people's water, and we struggled to take it back. Sometimes, when the guards with rifles stood by forcing us to dig the trenches that would let the water flow to the multinationals, I was the one digging because I was the gringa. At other times, we would celebrate when we had our water back again.
Shortly after that vivid and compelling dream, I met some members of the Pachamama Alliance (Pachamama is the ancient Quechua name for Mother Earth). 
I signed up for a 10-day trip to Ecuador to experience indigenous shamanic healing traditions. Along the way there was an ayahuasca ceremony in which I "became" water…a drop of water falling from the sky, sinking into the groundwater, re-emerging as a spring, a creek, joining a larger creek, then the Colorado River, finally emerging into the Gulf of Mexico and the "dead zone" (where nothing can live because of all the contamination) and was once again a human, swimming there to protest what has been done to the water. 
While in Ecuador I learned about  the deliberate as well as accidental contamination of the land and water with oil—in areas where indigenous people have fished and bathed and been supported by the land and water for thousands of years, now that way of life has been destroyed.
Since then I have studied permaculture and tried to learn what I could about protection and conservation of water, this most precious and vital life-giving element. Did I mention that I love to hike near water, visit waterfalls, and swim in the beautiful swimming holes of these mountains?
Storytellers
Early Retirement? Not
Storytellers

Ten years later I took early retirement, gave up my apartment, sold what I could and put the rest in storage, and hopped on a plane to Ecuador.
Storytellers
In the Intag mountains, I studied Spanish intensively, lived with a family in their home with a packed earth floor, and volunteered on a nearby permaculture farm for a few weeks. I learned about the 14 years of resistance to huge multinational copper mining companies that threatened the cloudforests and the water.
Later I visited a small jungle community where I volunteered to teach the kids a bit of English, then I took off to tour the country and continued on down to Peru. When I reached the Sacred Valley, I met people in Urubamba and realized it was a place where things could happen. It broke my heart that so many farmers there had adopted chemical agriculture and that the Sacred River (Vilcanota) was so polluted. 
So, after a rainy season break in the US, I returned to Urubamba and with the help of a handful of volunteers, conducted a "Listening Project" to determine what their top priorities were around water and the environment. There was a real openness to learning organic farming methods, so I approached the Agropecuario high school principal and offered to teach a very basic, hands-on class about making compost and organic fertilizers.
I recruited a young local man whose family had an organic farm to help teach. We had 3 classes, 100 high school seniors, and ended up with a good amount of natural fertilizers and some natural insecticide. We finished with a little skit on "La Vida del Suelo" (The Life of the Soil) that they put on for the whole school. Luckily, I found a Peruvian man who wants to continue and to bring more permaculture into the Sacred Valley.
But living my retirement as an expat in Peru did not feel like my path. ...
Storytellers
##
---
---
---
---
---
---
---
---
---
---
---
---
---
THANK YOU FOR SHARING ON BEING SAGE

follow on Twitter | friend on Facebook   |follow on Pinterest |forward to a friend
Collect Sage Companion Practical Arts eBooklets on Kindle
---
---
---
---
---
---
---
SITE SEARCH

---
---
---
HOME       ABOUT US      DISCLOSURE     SPONSORS     DONATE     SITEMAP
Disclaimer: The nutritional and health information provided on this site is for informational and educational purposes only. It is not intended to be used as a substitute for professional advice of any kind. This information is not intended to diagnose, treat, prevent or cure any illness. Your use of this website indicates your understanding and agreement with these terms.
---
---
---
---
---