---
---

RACHEL ADELSON

a conversation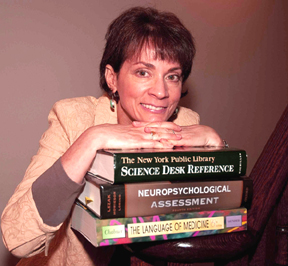 Rachel Adelson
An award-winning science writer who grew up in the Bronx, she specializes in health and aging. Her engaging book,
Staying Power
Age-Proof Your Home for Comfort, Safety and Style is one you will not want to miss!
THE AMAZING RACHEL ADELSON  grabbed our  attention right away when we discovered her Huffington Post  articles: "Death to Scatter Rugs! " - "To Take It in Stride, Play Footsie!"  and (possibly my favorite) "What We Can Learn About Aging in Place from Jurassic Park."

"What We Can Learn
About Aging in Place from Jurassic Park"  and
 Rachel Adelson
Most people want to age at home. With simple, common-sense changes to their homes, most people can. "Aging in place doesn't have to break your back or your budget, " says Rachel.

Intrigued, because aging-in-place is a main focus of our magazine, I contacted her right away to see if she might be available for a conversation with  The Sage Companion . (scroll down)  I was excited to begin that  conversation.  Readers get ready! I am sure you  also will look forward to reading her book. More conversations may be on the way in the future. (comment and connect at form below.)
" If it's absolutely necessary to refer to age
state it in number of years and be done with it. 
 
If your listener doesn't need to know the age
of that interesting person you met, why mention it?"
Her curiosity has led her to projects as diverse as writing a column on computer confidence, researching how people communicate about Alzheimer's disease, and certifying to teach fitness to older adults-a task that put both her knees and her knowledge to the test.

After a successful career as an editor and speechwriter with IBM, Rachel founded Live Wire Communications to help clients in the health, science and technology sectors. Notable clients included IBM, AT&T, the American Psychological Association, the National Multiple Sclerosis Society, Discovery Communications, and the Baycrest Centre for Geriatric Care, as well as elder-care programs in Ontario
Rachel Adelson has covered everything from brain health and neurological disorders to behavioral economics and human-computer interaction. Her writing earned two National Health Information Awards and a Clarion Award from Women in Communications.
Join us for a conversation - just below.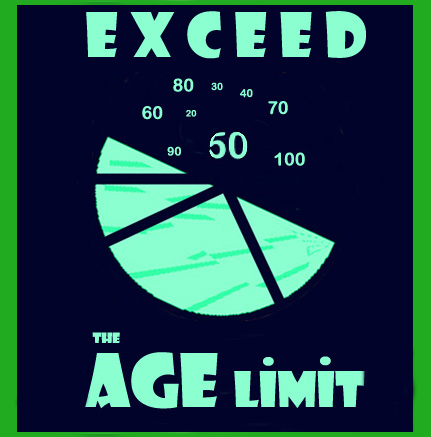 SAGE: Thanks so much for taking the time out to talk with the Sage Companion Project, Rachel.  I'm sure our readers would love to know more about your work. What would you like them to know first of all...?
RACHEL ADELSON : I'd like readers to know that I did my best to create a friendly, readable book about aging, something that's going to affect nearly everybody over the years to come.  I wanted to take people by the hand and say,

"This doesn't have to be a scary process.  This is do-able."  How and where we live is central to our experience of living; if we as a society seem to be preoccupied with housing, there's a reason.

Staying Power: Age-Proof Your Home for Comfort, Safety and Style is for all people who won't be building from scratch or bankrolling major renovations – in other words, for most of us. It's an affordable primer that touches all the bases of aging, for people who want to quickly learn core concepts and get things done fairly easily and inexpensively.  You can carry it around, use the checklists and share it. Or if you like reading on a digital reader, it's also available as an eBook.
What age-related hazards do you meet almost every day?
Daily life brings a host of things that could literally trip someone up.  These hazards could affect people of any age, but are more likely to affect older people because of their perceptual and physical challenges. 
For example, our interior staircase is dark-stained wood.  It can be hard to tell where the treads end, so I put white stick-on treads meant for bathtubs on the lowest three steps.  Or when my teen drops her backpack in the middle of the hall and we don't expect it to be there, that's a tripping hazard.  Finally, when water spills on the kitchen or bathroom floors, we're quick to wipe it up.  We keep a dedicated microfiber towel handy on a hook for that purpose.
---
---
Staying Power

Rachel Adelson's

STAYING POWER
is available at
Barnes & Noble.com
and powell's
---
---
What advice do you have about how to spend your free time after you (UN)"retire"?
It's essential to be physically active.  Exercise helps the body, mind and soul stay strong, energetic and free.  It's never too late to start.  Find something that works for you; take pride in being an "everyday athlete." 
After that, be purposeful about how you use your time – at least as purposeful as you were when you were younger.  Your goals might be entirely different in nature, and finally you'll be the one to determine your own agenda, but you can still benefit from the pleasure of setting, pursuing and achieving goals at your own pace.
And it's true that people think about their legacies.  If you can find your unique way to enrich or improve life on earth (or in space!), whether it means reading aloud to local kindergarten kids, creating a beautiful public garden, or sitting on the board of a non-profit, you are making a difference.
Staying Power

...when water spills on the kitchen or bathroom floors, we're quick to wipe it up.  ...


Rachel Adelson



a conversation with Rachel Adelson
What is the essential thing to remember as one approaches and/or moves into "elderhood"?
That it helps to have a sense of humor, sufficient funds, and the ability to accept change and loss.  Whatever you're complaining about right now…10 years from now you may look back and say, "Boy, I had it good."

Rachel Adelson
How old do you have to be to be "elderly"- and what are some other (possibly more positive) descriptive terms?
"Elderly" is a relative term.  My unscientific hunch is that people see it as being older than 80 or 85.  It depends on how much we equate old age with frailty.  In our culture, we don't have that many positive terms for being very old. We only have very neutral terms, such as "older adult."  It would help if journalists don't mention age unless it's germane to the story, in the same way they learned not to mention race, sex, appearance, etc.
Just as we don't usually hear, "The petite blonde visited 112 countries as Secretary of State," we shouldn't hear, "The elderly, bespectacled professor was awarded the Nobel Prize in Chemistry."
If it's absolutely necessary to refer to age, state it in number of years and be done with it.  We can do the same in our day-to-day conversation.  If your listener doesn't need to know the age of that interesting person you met, why mention it?
SAGE: What are the most positive changes you see happening for older adults in the future? 

Sheer numbers are going to slowly engender cultural shifts and, I hope, reduce the marginalization of older people.  If things go well, we will see more consideration given in design, processes and infrastructure to natural physical and mental limitations, as well as a greater employment (paid and unpaid) of older people as a human resource. 
Major changes in society shake things up and make us more creative. It's going to be interesting to see how we respond to our collective needs because getting older is one of the most universal human experiences.  Except in rare cases, you can't say, "That won't happen to me."

What is your best advice for leading-edge boomers and older adults in terms of dissolving negative stereotypes?
Never apologize for your age.

You didn't do a bad thing by turning 75!  Lead by example and demonstrate that we can be vital and contributing at any age.  It helps to describe what you're doing or how you're feeling without reference to age. 
Old age isn't the reason things go wrong; youth isn't the reason things go right.  So, if you're fatigued, say you feel fatigued…not that you feel old.  If you feel energetic, say so…not that you feel young.
Rachel Adelson
---
---
---
---
---
Rachel Adelson's

STAYING POWER
is available at
amazon.com  and kindle
and powell's

"Old age isn't the reason
things go wrong;

youth isn't the reason
things go right."




Staying Power
---
---
---
---
---
a conversation with Rachel Adelson
SAGE: Tell us about your book. Who is your audience?
RACHEL: The audience for Staying Power: Age-Proof Your Home for Comfort, Safety and Style is potentially very broad.  The title is directed toward people who are getting older and want to prevent falls, be more comfortable, stay independent.  But the book is also intended to support younger people who want to help their parents, other relatives, friends, neighbors.  Often, they find they need something when the older person's in rehab and coming home soon. 
It may also be useful to a variety of elder-care professionals, including home-health and personal-care aides, occupational therapists, and geriatric social workers, as well as to home professionals who work with older customers, such as designers, contractors and realtors.  I tried to balance general information about normal aging with specific how-to, so people can simply get a sense of what to expect and act preventively, or if they're not older yet, get a feel for what other folks are going through.

How did you get interested in creating work in this genre?

Housing's a real core, emotional issue for people.  That makes it endlessly fascinating, doesn't it?  At the same time, I've always loved solving practical problems in everyday life – making things comfortable, setting up processes, working with contractors and designers.  
In my career, I had the good fortune to write about human factors, ergonomics, Universal Design.  Then when I took graduate courses in Aging, it all came together. As a long-time science writer concerned with public health, I knew I could popularize this material and make it accessible to a wide audience.  The format of a simple, easy-to-read handbook seemed to be most appropriate, so that's what I did.

Rachel Adelson
What's the best thing about being a creative person?

I get to make something new that didn't exist before.  That's my voice, my knowledge, my professional experience responding to a human need – in this case, for health education and practical advice.

Just wondering- Are there any occupational hazards to being a creative person?

Writers sit too much, we use our eyes and hands too much, and it can get a bit lonely.  It's a lot more fun to be published and telling the world about this book – it's much more social.  I'm getting to meet more people committed to this field and hear from readers who, so far, have been enthusiastic.

Do you ever wish that you had an entirely uncreative job, like data entry or working in a factory?

I think about a middle ground, because I spent one summer in college keypunching data and another summer answering phones and filing papers.  It's more novel and more stimulating to generate the data through research or to design innovative objects that the factory can build.  I enjoyed working for a big computer company and going out on the manufacturing line or the engineering lab for story research. 
For me, the creativity comes in figuring out how to explain something complicated or technical or purportedly unpleasant (like grab bars) or even unmentionable (bowel function!) in language that is clear, simple and even entertaining for the reader. 

What are you reading these days?

For work, I'm about to dig into Falls Aren't Funny:  America's Multi-Billion-Dollar Slip-and-Fall Crisis by Russ Kendzior of the National Floor Safety Institute.  It's more about commercial settings, but we all go to stores and go to work, where we have less control over the environment. (available at amazon.com )

##

| | |
| --- | --- |
| | For fun, I'm reading American Nations: A History of the Eleven Rival Regional Cultures of North America by Colin Woodard.  For this American living in Canada, it explains a lot of the cultural differences and similarities that cut across borders because of who settled where and when. |
 COMMENT
CONNECT WITH RACHEL ADELSON

(form  is below)


www.stayingpowerbook.com



---
---
---
ONWARD!
CONTINUE CONVERSATIONS
WITH SAGE COMPANIONS

---
---
Staying Power
Comment.
Writers at The Sage Companion appreciate your comments. In fact, we look forward to your response to our words and ideas. Please let us know what you think. Simply use the form below.
COMMENTS
See Comments
Word Choice
I particularly appreciate the discussion about the term "elderly" and which words might work better. As a fellow writer who specializes in aging in place, …
Welcome!
Hey, Rachel!Welcome! I'll be looking forward to reading more about you and what you have to say. :-)
---
---
---
---
---
---
---
---
---
---
---
---
---
THANK YOU FOR SHARING ON BEING SAGE

follow on Twitter | friend on Facebook   |follow on Pinterest |forward to a friend
Collect Sage Companion Practical Arts eBooklets on Kindle
---
---
---
---
---
---
---
SITE SEARCH

---
---
---
HOME       ABOUT US      DISCLOSURE     SPONSORS     DONATE     SITEMAP
Disclaimer: The nutritional and health information provided on this site is for informational and educational purposes only. It is not intended to be used as a substitute for professional advice of any kind. This information is not intended to diagnose, treat, prevent or cure any illness. Your use of this website indicates your understanding and agreement with these terms.
---
---
---
---
---