---
---
 


BE

Age-less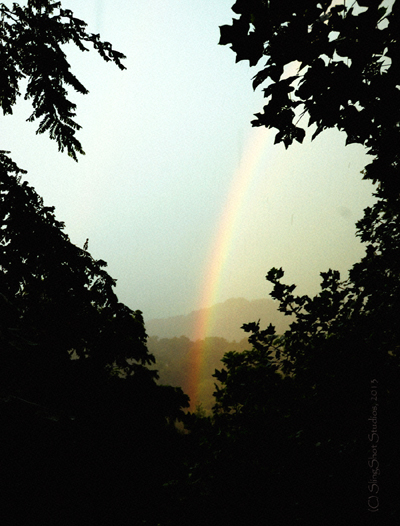 Be Age-Less

  Five Beautiful Keys  A Self-Guided Learning Tour

IF YOU ARE INTERESTED IN AN UNCEASING  enchantment with life, you know that tapping into your innate "voltage" - across many aspects of daily life - can be a real adventure. This is about the practical art of living fully. Here are suggestions on how to tap into and extend your personal joie de vivre. with  FIVE KEYS to unlock enduring creativity and sustainable excellence. 
PRACTICAL LIFE ARTS


To live a healthy life

to create art forms

to share family stories -

to get involved in a social enterprise project - one that may make a positive difference in the world –

to continue learning



click the graphic


Daily we encounter encounter mixed messages around the very idea of embracing "be-age-less" qualities. And then there are the "nudges" -pressure to maintain a youthful appearance- questions about preserving wealth, health, fragility, or simply picturing a place to live a lifetime. (aging-in-place)  Many "boomers" and older people ( a sizable demographic of of over 80 million) already are dedicated to confirming, re-discovering or discovering for the first time their "voltage".  These mature adults have chosen to  engage in life- from the outside-in- and from the inside-out.
Be Age-Less - The  choice and the attitude




Be Age-Less

 Five  Keys a Self-Guided Learning Tour
PART ONE

BE abiding, amaranthine, boundless, ceaseless, constant, lasting, perennial, persistent, relentless, termless, unceasing, unfading


creative and enchanted with life
Be Age-Less
Here are the Challenges, Remedies and Possibilities to Connect with a Continuing and/or Re-Enchantment with Life.  Here is access to an enviable place of consequence. You can dismiss outmoded aging stereotypes. You can have an affect on your everyday life, everyday things, and on your influence beyond today and into a  positive future.
Across a lifetime- in each passage of life-
the practical arts are KEY
to put priorities in order to be viewed with clarity
Be Age-Less
The Five Keys


  KEY NUMBER 1
Know Yourself

KEY NUMBER 2
Be True to Yourself


KEY NUMBER 3
Beauty and  the "I"  of a Beholder


KEY NUMBER 4
Be Your Own Bold


KEY NUMBER 5
Be Creative

BE-AGE-LESS
---
---
Here are 75 descriptive words.
How many describe how old you are?
---
---
   How many of these words actually describe
how many years
(your age)
you have been on Earth?




 75 descriptive words




Attractive, august, auspicious, awe-inspiring, beauteous, beautiful, becoming, beneficial, benevolent, bon, chic, choice, classic, classy, cosmopolitan, courtly, cultivated, cultured, dapper, dashing, debonair, dignified, dressed to the advantage, dressed to kill, exquisite, extravagant, eye-appealing, fashionista, fine, finished, handsome, imposing, impressive, in-the-swing, jaunty, lovely, luxuriant, naturally-neat, nifty, noble, , polished, posh, precious, princely, rare, refined, regal, self-knowing, sleek, smart, snazzy, sophisticated, spiffy, splendid, splendiferous, style-conscious, stylish, suave, subtle, sumptuous, superb, superfine, superior, swanky, swell, tasteful, urbane, well-dressed, well-groomed, white hair,"with it". . .



HOW MANY DESCRIBE YOU  ?

Be Age-Less
UNCEASING  enchantment with life means tapping into one's innate "voltage" - across many aspects of daily life to tap into and extend joie de vivre.
Thoreau wrote:  " If one advances confidently in the direction of his dreams, and endeavors to live the life which he has imagined, he will meet with a success unexpected in common hours."

Dr. Seuss wrote: "Be who you are and say what you feel, because those who mind don't matter and those who matter don't mind"

This self-directed series from The Sage Companion Project  highlights both  quotations, proposing  that in engaging life's phases we can enjoy the bounty of life ... .

  KEY NUMBER 1
Know Yourself




Energize your life skills

Turn on your enduring "voltage"

Recognize your innate potential









The Age Advantage Poll
You have a certain advantage at any age- whether that be 20, 30, 40, 50, 60, 70, 80, 90 or 101. Or, whether you were born before the Baby Boomers (you may be a member of the "Silent Generation" - or you ARE a Baby Boomer- or you arrived after the Boomers- because whether you have white  hair, silver hair or any number of shades of hair  –or NO hair at all- you rock!
You are Grandmothers, Mothers, Fathers, Sisters, Brothers,  Friends and Neighbors with the voltage that arrives from a deep-rooted enchantment with life.  . And you are  connected in the web of life to all Mothers, Fathers, Sisters, Brothers,  Friends and Neighbors- across the global community.

THE POLL: Just above a poll asked how many the following  adjectives have much  (if anything) to do with how many years you have been on Earth.
POLL RESULTS
 Very few if ANY of the words
have anything at all to do with how old you are. 
Anyone can BE any or all of the above-
regardless of age or physical ability.
The  value of each person
is  NOT assigned to any particular age
or number of years on Earth
~ from a participant in the self-guided learning tour

      " Recently, I took a survey offered by  The Sage Companions Project. I discovered that while Yes, we do Age, still,  we can choose to feel good about ourselves in and during and around and/or despite the aging process. I learned that being age-less  is both a choice and an attitude. Most important to me was this:  I discovered I was not alone.I am now about to set out on The Journey of the Five keys... ."  FB
---
---
---
---
---
---
---
---
---
---
---
THANK YOU FOR SHARING ON BEING SAGE

follow on Twitter | friend on Facebook   |follow on Pinterest |forward to a friend
Collect Sage Companion Practical Arts eBooklets on Kindle
---
---
---
---
---
---
---
SITE SEARCH

---
---
---
HOME       ABOUT US      DISCLOSURE     SPONSORS     DONATE     SITEMAP
Disclaimer: The nutritional and health information provided on this site is for informational and educational purposes only. It is not intended to be used as a substitute for professional advice of any kind. This information is not intended to diagnose, treat, prevent or cure any illness. Your use of this website indicates your understanding and agreement with these terms.
---
---
---
---
---