---
---
e-courses & self-guided learning tours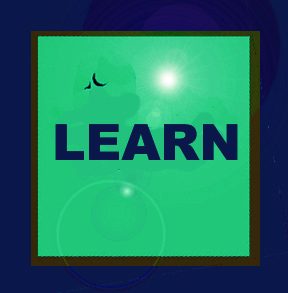 4 self-guided learning tours
help you do the things you want to do and fit all of this into your life


Do the things you want to do and fit all of this into your life. Experience new perspectives. Explore practices. Expand your skills and knowledge base, and benefit from this amazing adventure.
The idea of learning throughout life is as ancient as the hills.  All over the world, idea-workers consistently encourage people  to  stretch brain and creative power. Connect with state-of-the-art teachers who know their areas of expertise, and how to connect with and help others without pretense.  They are ready to share what they know, answer your questions and offer feedback.
---
---
e-Courses
ABOUT THE AUTHOR
janeAnne Narrin, M.A., C.S.W. ePRO, is a seasoned professional pioneers in the fields of marketing, personnel development and education. In her own Post-50 career, she founded and grew a multi-million dollar company and founded The Sage Companion Project, a not-for-profit educational and social enterprise.

With over twenty years successful experience as a personal branding strategist and resume consultant leading the way in professional career path planning and coaching Ms. Narrin has helped many, many of clients make realistic assessments of their career choices. She never fails to highlight and support the idea of  staying true to your own core values. Ms. Narrin began offering online learning opportunities as early as 1994 when she launched her first website.  Currently, she moderates a number of large social networking groups. She is the award-winning author of numerous print and online books and learning materials including the Reinventing Yourself for the 21st Century Series .
e-Courses


New skills and competencies in problem solving are important regardless of age.  Critical understanding, anticipatory planning, and creative action  can play into  successful  planning and resolution in each phase of life and can lead to increased happiness. Learn about enhancing perspectives  as you emphasize your talents and  skills. Take an excursion with subjects that interest you and self-guided learning tours.
 REINVENT YOURSELF FOR THE 21ST CENTURY
---
---
eBooklet Publications from The Sage Companion Project
---
---
The7-Day Action Plan
 The All-Important Resume Summary Statement

 

REBOOT YOUR INCOME POTENTIAL
HERE

     7-Day Action Plan Based on
What is Most Important to You

THE TAKE-AWAY
The All-Important Resume Summary Statement



e-Courses

You can  influence  home design- especially if you are a member of the Post50 crowd. Here is a quick start guide that  highlights how all stakeholders- regardless of age or physical ability-  can participate in creating and enjoying the benefits of  accessible design and universal design for lifelong comfort at home. 

 Aging in PaLaCE - means a  solution where you choose function, comfort, and beauty. And yes, they can coexist and delight - regardless of age or physical ability.

A TOP 10 AGING IN PLACE KINDLE SELECTION
HEALING HEARTACHE

Life holds many, many challenges. Some are pleasant. Others are heart-wrenching— the loss of a lifelong partner, the pain of betrayal, the death of a parent or child.

This small but substantial book offers you the self-guided experience of transforming heartache into peaceful presence. In a simple seven-step process you can "re-wire" your "circuitry" to create or re-energize that very peaceful presence— on many levels .



---
---
Tutorials and Research from The Sage Companion Project
---
---
You have probably heard it said that  information is just data without the human capital ("wisdom") to create knowledge from a combination of sources and resources. Human capital is one reason we personally collected,created and share the information on this page. Indeed, information is easy to acquire, but the trustworthiness of content can come into question.


Here, for you are real stories and interesting research from real people from a group of sage companions who, like you, love the idea of learning something new each day. 



---
---
---
---
---
---
---
---
---
---
---
THANK YOU FOR SHARING ON BEING SAGE

follow on Twitter | friend on Facebook   |follow on Pinterest |forward to a friend
Collect Sage Companion Practical Arts eBooklets on Kindle
---
---
---
---
---
---
---
SITE SEARCH

---
---
---
HOME       ABOUT US      DISCLOSURE     SPONSORS     DONATE     SITEMAP
Disclaimer: The nutritional and health information provided on this site is for informational and educational purposes only. It is not intended to be used as a substitute for professional advice of any kind. This information is not intended to diagnose, treat, prevent or cure any illness. Your use of this website indicates your understanding and agreement with these terms.
---
---
---
---
---