---
---
Myth-Decrepit OR Educated Aging?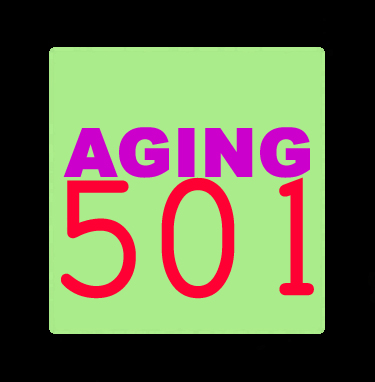 Myth-Decrepit is just that! Post 50? A "Baby Boomer"?   Does the color of your hair (or no hair atop your head)  mean you're falling apart at the seams? No Way! Let's disprove THAT myth right now!
FACTS: Today, and into the future, a new vision of aging is on the horizon. Post-50-People as a cohort today wield clout. Influencers and Cultural Creatives dismiss outmoded aging stereotypes understanding that the power -- in sheer numbers--  can dissolve ageist attitudes.
Self-educated and certified with  first-hand knowledge of the ins-and-outs of aging, YOU  are a Mythbuster. YOU are here to say-that one need not choose a path down the rocky road of Falling-Apart-at-the-Seams.
Self-educated and

certified on ins-and-outs of aging, YOU  are a Mythbuster.

YOU are here to say

that one need not choose a path down the rocky road

of Falling-Apart-at-the-Seams.

SELF-GUIDED LEARNING TOURS ARE HERE




THE OUTMODED MYTH-DECREPIT



So YOU have noted assorted pains and wellness challenges. And now, almost simultaneously YOU have come face-to-face (or should we say go head-to-head) with the age-old Myth-Decrepit! In ads targeted for the  "Youth Culture" one could be subject to a fear of falling apart bit-by-bit -- getting decrepit any day now.
That uneasy sense of being doomed to pain and impotency is hard to avoid if you believe media hype.

A negative storyline about what it is like to grow old  practically is unavoidable in a society where staying forever young has become the objective. People can sense that those over the hill myths actually whittle away at Post 50  peace of mind --  if they let that happen. Talk (and self-talk) about worst-case scenarios can creep up on a person.



The Myth-Decrepit can terrorize an aging person like the silent monster creeping up on a sleeping innocent. But is so NOT true.

It IS an outmoded "Over the Hill" Myth and is contrary to the New Vision of Aging that reveals  a clearer picture: You do NOT have to lose your health, your mind and/or your independence.

Wellness research tells us that the Myth Decrepit is just that- a myth. By paying attention to a healthy lifestyle, most older adults can and do live active, healthy lives.

Know that post-50 years mean status, well-being, and wisdom when we choose to Engage Age.



SAGING
VOLTAGE



Real (Un) Retirement Investing - Counterbalance the Myth Decrepit
Keep Your Brain in Good Health

Research: Vitamin deficiencies account for many negative symptoms of aging.
Safe supplements may be an important addition to your regimen. Check out Vitamin B levels. Low levels can be related to forgetfulness. Vitamin b12 deficiency has shown to be related to hair loss. NOTE: Vitamin B12 deficiency may be common among vegetarians and vegans.
British researchers at Oxford University announced vitamins B6, B12 and folic acid lower levels of homocysteine, which may reduce Alzheimer's disease risk. Dr. David Smith of Oxford University in England said the amino acid homocysteine is linked to shrinkage of the brain. 
 proceedings of the National Academy of Sciences Journal,
found brain shrinkage was reduced by 90 percent
in particular areas of the brain
most vulnerable in Alzheimer's
visit
The Sage Companion Albums


get into  naturally healthy EATING  and foods
CLICK
FOR A SAGE COMPANION  COLLEAGUE'S
NATURALLY -HEALTHY  IDEAS


P.S. Take Good Care of Teeth


1. Keep your toothbrush *inside* your medicine cabinet? (Too many germs in the bathroom!)

2. Replace your toothbrush every month? ( we're serious)

3. See dental professionals twice a year.

4. Stop smoking this very minute.

5. And include in your diet naturally healthy foods.

##

Myth-Decrepit


" learn something new each day"

Learn Something New Today: The idea of learning throughout life is as ancient as the hills.  All over the world, idea-workers consistently encourage people  to  stretch brain and creative power.

Connect with state-of-the-art teachers who know their areas of expertise, and how to connect with and help others without pretense.  They are ready to share what they know, answer your questions and offer feedback.
enjoy fitness finesse

weight issues?  click here


More and more people in the "encore phases" of life happily look toward integrative health care.

Practitioners say this model works- regardless of a person's age. It is interesting to note that today, "boomers" and people in their late 60s and 70s actually are influencing age-friendly technologies and , as a consumer group, have a powerful  say in the direction of their own future.
---
---
---
---
---
---
 SELF-MENTORED LIFE TRANSITIONS GUIDES

---
---
---
---
---
---
---
---
---
---
THANK YOU FOR SHARING ON BEING SAGE

follow on Twitter | friend on Facebook   |follow on Pinterest |forward to a friend
Collect Sage Companion Practical Arts eBooklets on Kindle
---
---
---
---
---
---
---
SITE SEARCH

---
---
---
HOME       ABOUT US      DISCLOSURE     SPONSORS     DONATE     SITEMAP
Disclaimer: The nutritional and health information provided on this site is for informational and educational purposes only. It is not intended to be used as a substitute for professional advice of any kind. This information is not intended to diagnose, treat, prevent or cure any illness. Your use of this website indicates your understanding and agreement with these terms.
---
---
---
---
---