---
---
B E A U T I F U L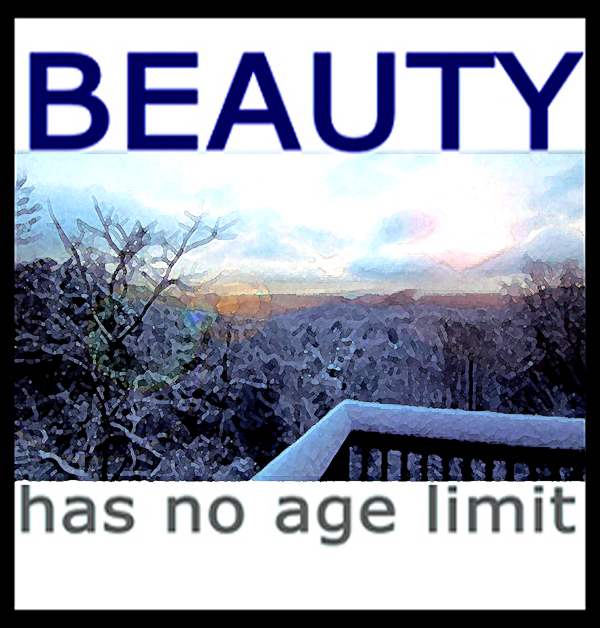 "beautiful" 



" I came across these two widely different takes on beauty. In a TED talk, philosopher Denis Dutton suggests that human notions of beauty, rather than being culturally determined, are hard-wired into our heads as part of evolution. It's an interesting idea. I have not read Dutton's book on the subject, but the supporting examples may seem weak to you." ~ J. Boylan.
THIS Link Collection:  Pages and pages on ways to enhance and honor your experience and life resides at the creative edge of time where there simply are NO AGE LIMITS to what is and can be beautiful.
If you desire a time out for Personal TLC, here are  informative articles and images in  Five Beautiful Keys - A Self-Directed e-Course - from the perspective of  a positive attitude, savvy choices and continuing style.
$2.99
click  HERE to download to desktop or KINDLE




PERSONAL T.L.C.



Fun-filled for ALL  ages
and it all starts with

a fresh look
at  the shape of your face!

no AGE limit
---
---
---
---
15

beautiful - hints and tips

1.  Grab a Positive Attitude to BE Age Less
2. Get to know Sage Companion and Weight management Coach-Nutritionist- Greg Hottinger and get the information you need to Coach Yourself Thin.

3. Articles here are about Kind Care for Hair. We are always on the lookout for the best products for your crowning glory. We highly recommend Aveda and other organic, non-toxic products available at Aveda salons.
4. Let yourself enjoy incredible imagery and our hand-selected and curated gallery of age-sensitive style and beauty. Here is time for delight. We are always adding to our collection and updating it.(see PINTEREST button above)

5.Consider the very real power of women.

6. Look your best. Set that expectation and get your *voltage*!

7. Check these articles out then head on over to visit our huge style gallery. Would one of the "celebrity hairstyles" work for you?

8.   "Let your inner light shine.

Get noticed.

Even if sometimes it is not in the way you would choose. (LOL) "









9. Are you an *Energized* A Powerhouse? Use this information to feel a creative breeze. (Especially interesting to the NOT Very Retiring Baby Boomer. )

10. Hair Color Choices and Age-Defying Techniques

11. Take the Silver Sage- Hair Attitude Quiz

12. Take the GLAM-UP Quiz and
create a Personalized the DO FOR YOU

14. The Frame Your Face to Maximize Your Best Features ((*:*))

141/2. The Silver Sage- Face Frame Workshop (Part 1)

15. Be True to Yourself Regardless of How Old You Are
LOOK FOR USDA certified organic skin care products- blended from powerful ingredients with formulations made wiht NO potentially harmful parabens, petroleum, propylene or butylene glycol, sodium lauryl sulfates, pesticides, phthalates, artificial dyes or synthetic fragrances.




LOOKOUT


USDA certified products

Happiness Matters       Friendship Matters   

---
---
---
---
---
---
---
---
---
---
---
THANK YOU FOR SHARING ON BEING SAGE

follow on Twitter | friend on Facebook   |follow on Pinterest |forward to a friend
Collect Sage Companion Practical Arts eBooklets on Kindle
---
---
---
---
---
---
---
SITE SEARCH

---
---
---
HOME       ABOUT US      DISCLOSURE     SPONSORS     DONATE     SITEMAP
Disclaimer: The nutritional and health information provided on this site is for informational and educational purposes only. It is not intended to be used as a substitute for professional advice of any kind. This information is not intended to diagnose, treat, prevent or cure any illness. Your use of this website indicates your understanding and agreement with these terms.
---
---
---
---
---