---
---


Hair Attitude Quiz
 
Go Age Less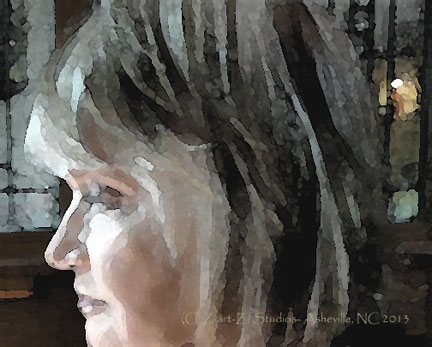 Hair Attitude Quiz
Have You Asked Yourself...
If you have ever wondered about "aging hair"  - you are not alone. That is not a new subject. Nor are wrinkles, for that matter. What is unique is that a growing number of adults -over 90 million in the 55+ age range living in the U.S. - are asking, "What is the best way to take good care of Post50-Silvery-White Hair?" and getting creative... .

For wrinkles - Maybe you have been on the lookout for an  Organic Active Collagen RETINOL Vitamin A Facial Serum, or Dead Sea ORGANIC night cream. Or maybe you and "the girls" have planned an entire day at your dayspa. (One with a Cradle to Cradle Award.) For Hair that appreciates TLC- There are wonderful organic, non-drying, and smell-great shampoos, conditioners, texture-builders and gels- in fact-


Hair Attitude Quiz
Tender Loving Care for Post50 Hair

 The Sage Companion Project designed a Hair Attitude Quiz. (below) It highlights your choices for LOOK and a Personal STYLE that feels comfortable to and for YOU. It also can shed light on the "secret influences" affecting your STYLE, your LOOK,and your OUTLOOK.
Although it can be done as a stand alone, it is also part of and connects to our FREE Face Shapes Workshop.
Engaging the quiz and workshop might just turn out to be an "illustration" of YOU that "fits" an age-friendly lifestyle and feels most comfortable and attractive to YOU.The Success Formula is simple. It is all about Tender Loving Care (TLC) you apply liberally.
---
---
---
HAIR  ATTITUDE QUIZ  & "SECRETS"

---
---
---
Explore. You may be a dynamic and poised person. But this really has very little to do with how many years you have been on Earth. It maters not how old you are. It matters not the color of your hair.There are SO many expressions of "voltage" …SO many personalities.. SO many notable variations..
So we love the idea of simply exploring ageless qualities  fueled by positive attitudes.Sure, no matter if you shop at Nordstrom or a local boutique, or if you are a "boomer" or "over the NEXT hill" there is always the delight of discovery and pure possibility.
Attitude. It is true that the road of life can be challenging.There are particular challenges at any age. One thing for sure, Change Happens!
HOW YOU  choose happy solutions  matters
People in the powerful "boomer consumer cohort" have clout in today's marketplace. By demand, we influence sustainable innovation and excellence.  
 THE INNER BEAUTY
A SELF-GUIDED LEARNING EXPERIENCE

  REBOOT YOUR IMAGE

A SELF-GUIDED LEARNING EXPERIENCE
---
---
---
---
---
---
---
---
---
---
---
---
---
THANK YOU FOR SHARING ON BEING SAGE

follow on Twitter | friend on Facebook   |follow on Pinterest |forward to a friend
Collect Sage Companion Practical Arts eBooklets on Kindle
---
---
---
---
---
---
---
SITE SEARCH

---
---
---
HOME       ABOUT US      DISCLOSURE     SPONSORS     DONATE     SITEMAP
Disclaimer: The nutritional and health information provided on this site is for informational and educational purposes only. It is not intended to be used as a substitute for professional advice of any kind. This information is not intended to diagnose, treat, prevent or cure any illness. Your use of this website indicates your understanding and agreement with these terms.
---
---
---
---
---