---
---



THE PERFECT NEST




Plan the Ultimate Place to Live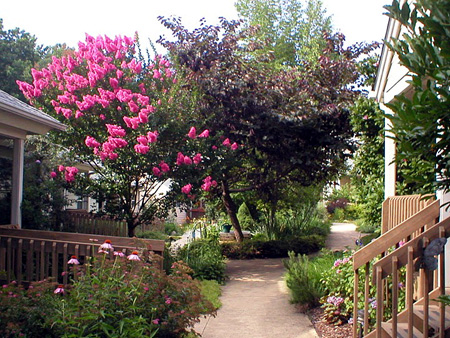 An inclusive living environment.
  A wonderful, light-filled home that works for everyone
-regardless of age or physical ability.
Gardens and walking paths that lead to nearby amenities. 
---
---
How would YOU describe your dream home?
---
---



FOR YOU...   " This eBooklet contains helpful starting points for talking about and designing a functional and BEAUTIFUL lifelong home.

TODAY, take a deeper look at planned independence and how it could work for you.




Top 10 "aging-in-place"
eBooks on KINDLE

aging-in-Palace
BY DESIGN
 "THIS eBOOKLET COSTS
LESS THAN A CHOCOLATE MALT
AND REALLY WORKS
TO PERK UP YOUR DAYS! "


$2.99  
THE QUICK START
TALKING POINTS

START THE CONVERSATION

download to Desktop or Kindle
HERE









the dream home


1. Could it be in a pocket neighborhood- possibly  look like this home designed by Architect Ross Chapin?

(Y) ___ (N) ___


2. It is a home that incorporates universal design elements that make it easy for all who live there to enjoy, regardless of age or physical ability?


(Y) ___ (N) ___

3. Could it be in a multi-generational home- perhaps with other family members  in a walkable community?

(Y) ___ (N) ___



the perfect nest
SUSTAINABLE  EXCELLENCE

---
---
Perfect Nest

Do you love the idea of sustainable excellence - enduring qualities that incorporate universal design elements - that can work for all who live and visit ?
If you have a friend or relative who might feel more comfortable visiting you if your home were more accessible- you can imagine how important selecting  people-inclusive elements is.  Mark Nepo wrote...

"It was a very small thing, watching a robin carry a twig too big for its nest. It tried once, then twice, to use it, and somehow, with its very small bird brain, it knew it was no good. It simply flew off and picked another.So often what we want is like that twig [and we]…hold on to something that can't complete our nest…."






the "right" living space
can work for
E V E R Y B O D Y



The "right" living space for all  requires careful consideration
of building strategies to make that personal castle a comfortable, healthy and efficient place into which you and  family can nestle- possibly for a lifetime…planning for and creating something that fits. Possibly it comes down to a simple understanding of  solutions in  appropriate building and maintenance.
Wheelchair Accessible

One of the strategies for sustainable excellence is  wheelchair accessibility, not only in the interior design-- but out-of-doors as well!



The Perfect Nest- Something That Fits- Appropriate
If you demand sustainable innovation and enduring excellence, and plan for independence at home, that could mean you expect high performance building strategies to make your perfect nest a comfortable, healthy and affordable place in which to live.
Implement Strategies for Sustainable Excellence
As " boomers"  and post 50 adults plan for and create  "forever homes" - we can implement strategies to reduce energy and water usage, promote renewable energy use, help protect the land and natural resources where the home is built, and reduce pollution and the waste of natural resources during the manufacturing and construction phases and throughout the life of our now "finely-feathered" living spaces.
ONWARD to planning a place to live -Investigate Main Floor (one floor) living - the features and benefits if/when you choose the option of aging-in-place.
---
---
---
---
---
---
---
---
---
---
---
THANK YOU FOR SHARING ON BEING SAGE

follow on Twitter | friend on Facebook   |follow on Pinterest |forward to a friend
Collect Sage Companion Practical Arts eBooklets on Kindle
---
---
---
---
---
---
---
SITE SEARCH

---
---
---
HOME       ABOUT US      DISCLOSURE     SPONSORS     DONATE     SITEMAP
Disclaimer: The nutritional and health information provided on this site is for informational and educational purposes only. It is not intended to be used as a substitute for professional advice of any kind. This information is not intended to diagnose, treat, prevent or cure any illness. Your use of this website indicates your understanding and agreement with these terms.
---
---
---
---
---