---
---
retiringFAQs
RETIRE ? ME ?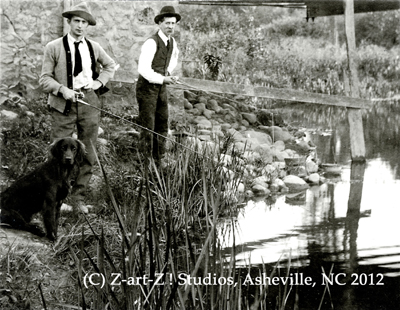 retiringFAQs- "gone fishing"

You are ready to tackle the subject of the  "the creative rounding of third base"  also known as "gone fishing", happily.  How  might that look to you?  You seek a creative retirement lifestyle and task those all-important  When? Where? How? What? questions. This is all part of the practical art of living well and involves any number of self-guided tours and discoveries.
The Sage Companions invite you to address  frequently discussed questions about life-course transitions – and the decisions that need to be made as we rearrange aging stereotypes with a new vision of aging and what it really means today.
---
---
Where . When . How .

---
---
retiringFAQs
---
---
Retiring FAQs Question - Home Remodeling
---
---
Here are  questions about the choice to move or stay (aging-in-place ) in a current home-- now being favored by many boomers.
Question:
We have heard that many "boomers" are setting a trend by remodeling their existing homes. If we decide to sell our home, what remodeling projects might top our list? 
Answer:
As you plan ahead, consider the  kind of housing (age of home and condition) future buyers are likely to find attractive.   You may want to look into the most popular remodeling projects that can add value to your home should you decide to opt for living elsewhere.
---
---
 Retiring FAQs Question-  Alternative Dwelling Choices
---
---



One alternative- a new "green-built" community with age-friendly features.

Here is an example designed by Ross Chapin in which  a pocket neighborhood is pictured.

Question:
If we decide to sell our home what are a few alternatives we might consider? 

Answer:
There are many appropriate alternatives.We discuss these at length in the Lifelong Home Interactive Series.  You might choose,m for example, to  look for a lot in a "front porch" community on which to build a new home featuring universal design concepts. Or you might choose to look for a community that features natural neighborhoods.

Certainly, there is good evidence to show that Post 50 People are NOT inclined to go the traditional retirement-leisure route. "Baby Boomers fundamentally will reinvent retirement," James P. Gorman, president of the Merrill Lynch Global Private Client Group told the press:  "the concept of Unretirement is now a realistic concept across age cohorts. But more than this, is the concept of regard for self and others…of maintaining an active lifestyle, and choosing to engage life to the fullest.  .-continue reading...


retiringFAQs
---
---
Retiring FAQs Question - The Lifelong Home
---
---
As "boomers" relocate or downsize in retirement, we impact the real estate market in a significant way. Older adults already account for over 1/3 of the turnover. This percentage will increase as the Boomer Generation continues to move toward creative UN retirement. In any case, it may be a good idea to take advantage of the "Designed for All" concept.




Question:
What is "universal design" and what makes incorporating universal design elements into our home it so desirable?

Answer:
Here are a few things you may  discover about current trends in homes.

There is a growing interest in building and up-fitting all-inclusive homes that can work for everybody.

People of all ages seem to enjoy energy efficiency, mainfloor living, daylighting, snug building shells, Energy Star ® appliances, no/low VOC paints , home automation, rainwater harvesting- and  universal design elements.


It seems unlikely that the Lucky Few and Boomer Generations will choose to move to "retirement homes."According to our survey (see below) most of our readers prefer the option of aging-in-place -staying in our own homes.To design homes for life- Aging-in-PALACE© as opposed to "aging-in-place" -simply makes sense to many Post-50-People.
Design for Life
the Universal Design Gallery & Topics

At Last Homes
Boomer Homes
Creative Retirement
Emerald Green Happy(UN) Retirement
Main Floor Design for Living
Move or Stay
The Perfect Nest
Universal Design
Universal Design Elements
Women Power Home Choices
retiringFAQs

Research (see survey below) tells us that when leading boomers gather a understanding to ensure being comfortable in retirement, UN retirement, creative, retirement it works to our benefit.
Good idea: Engage life and reinvent aging stereotypes . If you are a "senior person" planning for the future and desire to Age-in-PALACE© plan today for flexible space design. It can be a key feature in personal sustainable innovation. Read More about this and age-friendly products.

In the meantime, here are more articles and the earlier mentioned SURVEY that may be of interest for the RETIRE? ME? reader.
Contact forms on this and the other pages in this series let us know what you think and offer the opportunity for you to voice your opinion. We love to hear from you and appreciate the communication.
---
---
Design for Life Survey
Take the Survey. See the Results.
---
---
---
---
retiringFAQs
The next segment of this Sage Companion Project  invites participants to a survey on creative ways for life  today and into the future.

---
---
---
---
---
---
---
---
---
---
---
---
THANK YOU FOR SHARING ON BEING SAGE

follow on Twitter | friend on Facebook   |follow on Pinterest |forward to a friend
Collect Sage Companion Practical Arts eBooklets on Kindle
---
---
---
---
---
---
---
SITE SEARCH

---
---
---
HOME       ABOUT US      DISCLOSURE     SPONSORS     DONATE     SITEMAP
Disclaimer: The nutritional and health information provided on this site is for informational and educational purposes only. It is not intended to be used as a substitute for professional advice of any kind. This information is not intended to diagnose, treat, prevent or cure any illness. Your use of this website indicates your understanding and agreement with these terms.
---
---
---
---
---