---
---
IMAGE REBOOT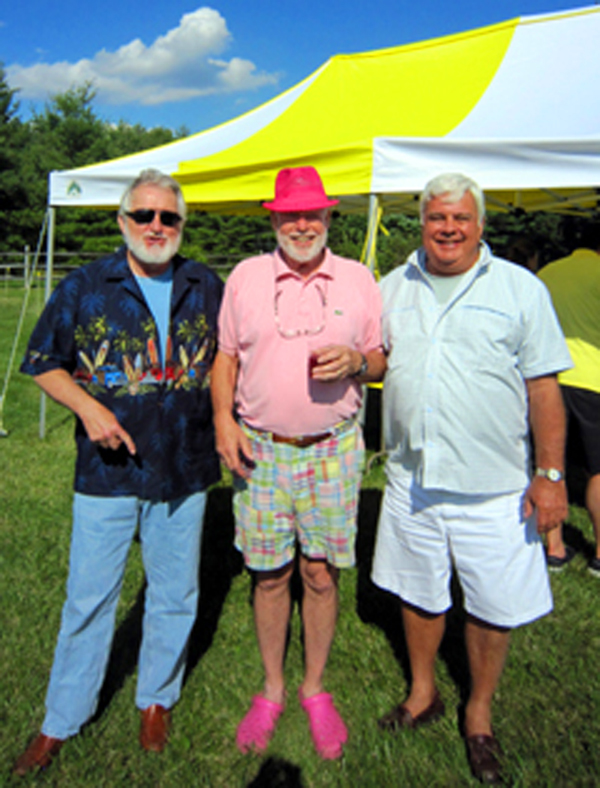 image reboot- is it time for one ?

Be True to Yourself
Being true to yourself might mean being simultaneously Authentic AND Creative. You might ask yourself: What is a True to ME-Look?  What would it take simply to start at a personal level with what is Comfortable and Attractive? Here are a few good questions:
Do you prefer a Down-to-Earth -or variation of that style?

Do you prefer a Natural and Flowing hair do?

Are you the kind of person who is devoted to a Practical-Groomed Look?

Would you prefer a softly curling style ?

Or a Neat as a Pin and Short look?


CLICK HERE TO GET THIS eBOOKLET





What is YOUR Most Flattering Look?


If you decide to start  at the top,  a well-framed face is an excellent asset. 

This 20 page eBooklet contains the very basic information that demonstrates How Your Hair Can Frame Your Face to Maximize Your Features.

THE NUMBER ONE RULE:
KNOW THE SHAPE OF YOUR FACE

Your Face Shape Affects Everything – Style. Cut. And even Color.

It is possible to put together a flattering look by arranging and/or styling hair so that it creates the illusion of an oval. However- BEFORE you can do that with certainty, you must focus on the SHAPE of your face.



FUN for or all ages. A new look based on the shape of your face. This little eBooklet  worked for all three generations in our home.
REMEMBER GOOD NUTRITION AND A HEALTHY DIET

Sage Companion, Mary Jane has so much to share about naturally healthy eating . A healthy diet combined with daily exercise can help keep a body healthy. Health and a a sense of vitality and well-being can be a key to  happiness  especially if you are Post50. This page has many links that can to provide an "age appropriate" mixture for wellness and beauty- regardless of age. Here you will find information that includes not only techniques but an all-around  positive attitude. READ ON.
The Personal Image Reboot
After and during paying powerful attention to  eating and exercise - making and securing your plan for healthy living- you may decide to turn to certain issues about appearance.Your image reboot may include something as simple as maximizing your best features with  A Cut that Flatters the Shape of Your Face
 Start " at the top"

A "Boomer Hairstyle"  starts with special attention to  silvering tresses to assure that they stay healthy as they (and  we) age. So stylists advise setting aside a small budget. Good advice: Spend the extra money on haircare products especially created for Post 50 hair. This will help to maintain beautiful hair as part of an overall wellness campaign.






Are Y O U  Ready

for an awesome
Image Reboot?


A current, even trendy and definitely a flattering hair style can perk you up.

It can give both your face and your mood a lift.

Here's a toolkit you can do at home.





Click on the ONWARD BUTTON - or simply go here

Kind Care for Post 50 Hair






image reboot
CAVEAT: Chemicals can be harmful not only to your hair, but to your head and to your entire body system. So checking labels could be one of your most an important objective when selecting products. Note: You  need to may decide may need to scrutinize labels to discard harmful ingredients such as these:

Look for products that
do NOT contain toxic chemicals such as these

1. PEG
2. PROPYLENE GLYCOL (PG)
3. SODIUM LAURYL SULFATE (SLS)
4. SODIUM LAURETH SULFATE (SLES)



Kind Care
Tips & Routine


a) choose a healthy lifestyle

b) include thoughtful planning of meals

c) get a good night's sleep

d) decide to do reasonable amounts of pleasant exercise

e) avoid tons of stress

f) for sure stop smoking

g) plan  ahead for "aging in place" in a lifelong home



---
---
---
---
---
---
---
---
---
---
---
THANK YOU FOR SHARING ON BEING SAGE

follow on Twitter | friend on Facebook   |follow on Pinterest |forward to a friend
Collect Sage Companion Practical Arts eBooklets on Kindle
---
---
---
---
---
---
---
SITE SEARCH

---
---
---
HOME       ABOUT US      DISCLOSURE     SPONSORS     DONATE     SITEMAP
Disclaimer: The nutritional and health information provided on this site is for informational and educational purposes only. It is not intended to be used as a substitute for professional advice of any kind. This information is not intended to diagnose, treat, prevent or cure any illness. Your use of this website indicates your understanding and agreement with these terms.
---
---
---
---
---