---
---

High-Tech-3


Chapter 3




MOVING ON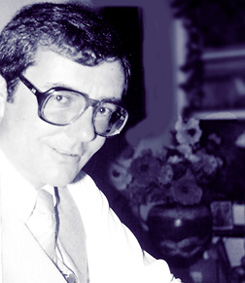 The perspective of one seasoned executive  as he replays his career as a results-oriented executive- VP of Sales and Marketing for both hardware and software companies and advises Start-ups writes about  how to re-invent a career.

igh-Tech-3
Moving on after flinging that fedora- What do I sell, and how do I sell it?

high-tech-3

So I flung that fedora, symbol of my days in the banking industry into the wind, and sailed out to interview with three computer companies- Burroughs, NCR and Singer Business Machines. You may recall from an earlier chapter that I had interviewed with IBM before graduation and received a verbal offer, but it was rescinded when they found out I was 1A and subject to the draft.
This was one of the reasons that I always enjoyed beating IBM throughout my career. I chose Singer Business Machines. I joined Singer for what appeared to be "all the right reasons"- a) the company paid a higher salary, b) the people working there seemed more lively and fun than the other stogy old line companies, c) Singer's commission structure was excellent and d) the bonus plans were generous. How could I know at the time that their products were outdated and that the competition regularly out-performed them?


high-tech-3
Okay, now I am a rookie in computer sales, sent to a training class in Rochester, New York for 4 weeks. It was a big change for me. The classes were held in a great set of old buildings that had been the Friden Company offices. The classes actually were tough, but very interesting. I applied myself, and learned a lot about the equipment, the solutions, and the type of people that were selling early computers and billing and accounting machines. A lot of the people in the class had been calculator salesmen.
In the early 70's a printing calculator sold for over $2,000

As an aside, it is hard to remember back to the late 60's and early 70's when a printing calculator sold for over $2,000. That is right $2,000. At my first two quota clubs, the two top sales people in terms of gross revenue were calculator salesmen.

high-tech-3
high-tech-3

But back to Rochester and training. The classes lasted all day, and then there were study requirements at night. Most guys blew it off, but the three guys I was with and I actually would spend an hour or so, going over everything so that we would be prepared. We all felt that the more we learned the easier our jobs would be when we got back to Detroit.There was some drinking and running around by some of the guys, but all we three did was go to the bar in the bottom of the Xerox building and listen to the Mangione Brothers and their group.
Chuck Mangione
Chuck Mangione played horns -Gap (Gaspare Mangione) on bass. Great music. We actually also went to the Kodak Auditorium and were there when Chuck played and recorded "Hill Where the Lord Hides." What a great album and to think we actually were part of the applause.
high-tech-3
Cold Calls


We all graduated from the 4 week class, and headed back to Detroit. I was assigned both the East Side and the far Western Suburbs. What? Far ends of this big city? Didn't make sense to me either, but we kind of lived in a near western suburb so I was almost in between. Back then salespeople did a lot of canvassing and/or cold calling.
Once a month or so, the entire office, except for a couple of senior account managers, would canvass a territory to develop leads for one of the salespeople. Yes, it was cold calling. We would walk into an office, introduce ourselves, try to get by the gate keeper to speak with somebody in management. I remember us not having great luck- maybe we would actually get to meet someone 1 in 15 offices, but usually we could get the name and phone number. That meant a follow up call and an attempt at an appointment. Back then, very few prospects could say they didn't need a computer, because they didn't know what a computer was or what it could do for them.
high-tech-3

The group cold call days were kind of fun. There was a competition to see who could get the most face to face meetings, and the most names and numbers. I never won, but I was never at the bottom either. Generally we would knock of early and reconvene at a local bar; the Sales Manager would usually spring for the first round. Then we were on our own.
Learning Sales and Some Unusual Ways to Make Money

My Sales Manager at Singer Business Machines had been in the Canadian Air Force. He could look anybody in the eye and tell if you were telling the truth about almost anything- and certainly about an account. He was tough. But boy he taught me a lot. Having sold calculators for many years for Burroughs, he also knew more about the art of selling than anybody I ever met. The last I heard he and his sons had opened several restaurants in Canada. Given his skills, I bet they are doing great....
a larger-than-life Irishman out of New York
high-tech-3

The Branch Manager was a larger-than-life Irishman out of New York. Picture the Police Captain in The Godfather with Red Hair and silver accents and you have him. Just a little New York accent, and a little of the New York Irish. He had been a great salesman in New York. And he was a very good Branch Manager at Singer, a company not run like the other "high-tech" corporations. At that time, Singer was a company in transition. Which added up to good opportunities if you had your eyes open.
The old Friden branch managers, were like independent businessmen, generally owned the building and leased it back to the office. There were other unusual ways for a manager or salesman to make money, as well- for example, trade-in or used equipment could be resold. The Branch Manager got a percentage, the Service Manager got a percentage, the Sales Manager got a percentage and the Salesman got a percentage.
The money you could make selling used equipment was more than you could make selling new equipment. I soon realized that if I sold a lot of used equipment, I could finance my own quota club.
My first sale
I am going to take a moment and describe in detail my first sale. I was canvassing, going door to door in the small community of Chelsea Michigan. Basically a farm town, and a distant suburb of Ann Arbor, which in 1970, was not nearly as big as it is now. I stopped into a small company that made commercial sweeper brooms for the front of tractors, and their clients it turned out were businesses, municipalities and airports. I asked to see the president but he was too busy to see me.
I watched a young lady typing the same letter over and over. But she was not a particularly good typist and it took her several tries to finish each letter, I guess the boss didn't want mistakes or white out.
high-tech-3

... a secretary ... typing the same letter over and over... If I could show you how to type the letters 10 times faster with no mistakes, would it be worth your time?"
As I left I went across the street to a pay phone. I called for the President, and was put through. I said to him, "I just watched a secretary in your office typing the same letter over and over, making mistakes and frequently starting over. Does she do this often?" He replied that was all she did; they sold by sending out letters to municipalities and companies all over the country.
I asked him," If I could show you how to type the letters 10 times faster with no mistakes, would it be worth your time?" He got pretty excited and said, "When can you demonstrate that?" I replied that I was still in his parking lot and could be in the door in about 3 minutes and set up in about 10. He said to come over.

Well they gave me a desk to set up on, I typed the letter getting it 100% correct, and left room for the header information and a set up for the size envelope that they used. I typed up 10 header cards, each unique to a client or prospect. It took me totally about 15 minutes. Then I told him I was ready. He said to the girl, okay you two are going to have a race to see who can get 10 perfect letters and envelopes out the fastest.

I loaded the first header card, hit the go button and the machine started typing, it did the header, typed the letter and then I put the envelope in and it typed that. About 20 seconds. I then started on the second, and again it went quickly. I glanced over at the girl, she was still trying to finish the first letter, and the stress was getting to her. She was starting to tear up and get really flustered. I felt bad for her, but proceeded to finish up in about 4 minutes. All typed neatly, all 100% correct and all finished. She was on the third letter and a breakdown.
high-tech-3

I told him the amount in my price book

He called me in his office and asked me how much it was. I told him the amount in my price book. He asked if I would take a check. I said sure. He asked if I could leave the machine, and I told him we would be delivering a new one, with someone to do that training of his staff. He said, "I will buy it today, if you can leave this one so that we can finish these letters. We have 3,000 to get out. This will save me so much time and money that I can't believe it. And I can put my sister in law back in the factory where she belongs. "I agreed and left with the check.

The real lesson of this story is not the great sales job, the power of observation or the persistence in calling to see the president.
...however...
high-tech-3
The real story was when I walked into the office, proudly went up to the Sales Manager and handed him a check for the full amount in my price book. He looked at it smiled and said "Congratulations Dummy!" "You obviously failed to update your price book with the new prices from the meeting on Monday."
The sale cost me all of my commission and $30.00 from my pocket to deliver. Kind of a mixed emotion for my first sale. But, it was the last time my pricing was not current.
high-tech-3
---
---
---
---
---
---
---
---
---
---
---
THANK YOU FOR SHARING ON BEING SAGE

follow on Twitter | friend on Facebook   |follow on Pinterest |forward to a friend
Collect Sage Companion Practical Arts eBooklets on Kindle
---
---
---
---
---
---
---
SITE SEARCH

---
---
---
HOME       ABOUT US      DISCLOSURE     SPONSORS     DONATE     SITEMAP
Disclaimer: The nutritional and health information provided on this site is for informational and educational purposes only. It is not intended to be used as a substitute for professional advice of any kind. This information is not intended to diagnose, treat, prevent or cure any illness. Your use of this website indicates your understanding and agreement with these terms.
---
---
---
---
---