---
---
CURMUDGEON

6




storm: what to do and how to do it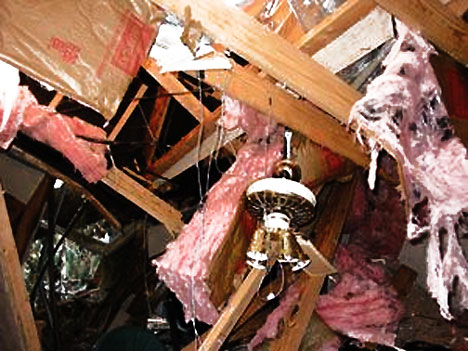 I Survived Hurricane Katrina...and...


curmudgeon6
I survived Hurricane Katrina. I know it was 7 years ago that Katrina hit, but when a storm runs away with your house and all its contents, you remember. Trust me, you remember.  Now many of you are trying to survive after the biggest storm so far decade century. I learned a few things 7 years ago. I would like to share them and just maybe they could help you.

curmudgeon6
First call FEMA

Program in it your phone. 1- 800-621-FEMA (3362)

When you finally get through and it will take many tries and hours on hold. They will give you a case number. Do not ever forget it.

Have your homeowners insurance declarations page . Never put it down. Have it with you at all times. This dictates what you can collect. Same with your flood insurance. Anyway, give that info to FEMA. The 'decs' page determines how you will make it through the next few months. You will become as familiar with 'decs' as I am. In fact, you will learn an entire new language.

curmudgeon6
Get a small spiral bound notebook or use whatever you have to start making notes.
Every phone call you make, write down what time it was, who you spoke with and what happen. You will not remember even if you think you will. Write it down.

Take pictures. Lots of photos. And then take more. Write down what they are and when they were taken. You will need them when dealing with your claims adjuster.

Go to your insurance agents office. They do not have a claims adjustor there. That guy comes later. But often the insurance agency will give you an advance based on your future claim.

FEMA may also deposit money in your checking account, no questions asked. They did after Katrina. You can use that money and the advance from your insurance company to pay immediate needs. Even though you may not be able to work, all those bills still need to be paid.
You may not have a phone or electric or gas, but all those companies want to be paid. Chances are your cell phone company will give you a few free months. Ask. It's also possible your mortgage company will suspend payment for a couple of months. You still have to make payments to catch up. They won't just tack the lost payments onto the end of the mortgage, but at least you can catch your breath for a month or so.

curmudgeon6
Your insurance company will send a claims adjustor to your home. This man or woman is NOT your friend.
His job is to NOT pay your claim or to pay the very least possible. Be strong, be adamant and do not accept his first offer to pay damages. If you are not familiar with current constructions costs, find someone who is. Even if you have to pay someone who does professional estimating. Find a person who has been an estimator, not someone who became one a day or so and after the storm.

Churches and local helping agencies may help you meet your immediate needs. They will give you food, water and ice. They also have mops and buckets on hand. They may even volunteer to help you clean up at your house, but if you are homosexual, butch up and do not mention that. You will lose that mop or bucket if they find out or suspect. Or they may run out of water and ice when you drive up.
curmudgeon6

Do not hire anyone who knocks on your door and tells you they can fix your roof or driveway or walls or anything else.
Chances are they will overcharge you and possibly just take your money are run. Use trusted companies you know. Or check the company at the BBB or even online review can help. Do not use an out of state contractor for anything. They only came to get a piece of your insurance money. They really don't care if they do any work or not.

Watch out for price gougers at gasoline stations, grocery stores or hardware stores. If prices seem outrageous, call your state attorney general and report it. It does and will happen.

I could write dozens more pages here. If you have specific questions, I will be glad to answer them here.

Good luck and write everything down.
curmudgeon6
##

Comment.
Writers at The Sage Companion appreciate your comments. In fact, we look forward to your response to our words and ideas. Please let us know what you think. Simply use the form below.
COMMENTS
See Comments
Thanks, Jan!
I'm going to print this and put it with that decs page, so i can refer to it if/when we have another Sandy type thing here in NJ. Your painfully acculumated …
Thanks, Jan!
I'm going to print this and put it with that decs page, so i can refer to it if/when we have another Sandy type thing here in NJ. Your painfully acculumated …
Great advice Jan.
Melanie and I survived the record flood of the Red River in Moorhead, MN in 2009. I spent a year dealing with SBA, FEMA, State of MN, City of Moorhead, …
---
---
Jan Goldfield is the


best-selling author
A Practical Guide to Building and Maintaining Your Pond


available - just click the graphic



---
---
---
---
---
---
---
---
---
---
---
---
---
---
---
THANK YOU FOR SHARING ON BEING SAGE

follow on Twitter | friend on Facebook   |follow on Pinterest |forward to a friend
Collect Sage Companion Practical Arts eBooklets on Kindle
---
---
---
---
---
---
---
SITE SEARCH

---
---
---
HOME       ABOUT US      DISCLOSURE     SPONSORS     DONATE     SITEMAP
Disclaimer: The nutritional and health information provided on this site is for informational and educational purposes only. It is not intended to be used as a substitute for professional advice of any kind. This information is not intended to diagnose, treat, prevent or cure any illness. Your use of this website indicates your understanding and agreement with these terms.
---
---
---
---
---