---
---

COCONUT OIL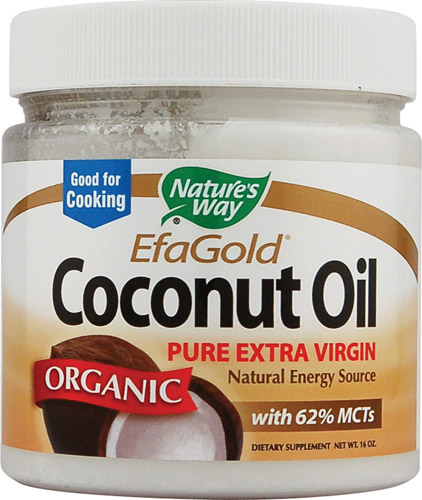 A SECRET ELIXIR

Seems there are a myriad uses  for this natural wonder-  coconut oil -
including the secret elixir for  dewy skin.
You may be surprised that the list of uses.
It may start in the kitchen but it can quickly lead to the bath
and even to the medicine cabinet.
---

COCONUT OIL

some say it's a natural remedy
IN THE KITCHEN
Baking: Substitute this natural ingredient 1-for-1 in most baking recipes that call for butter or oil .
Cooking: Although we mostly go for grapeseed oil- (good at higher temperatures)-  we have tried it in certain recipes. We found one we like at LIVESTRONG.COM -  stir-fry chicken and shrimp ~ from Susan Brassard. Susan has been writing about issues of aging for more than 15 years. She holds a Master of Arts degree in gerontology and is the author of "The Senior Organizer: A workbook and resource guide for the independent elder."
"... Although... classified as a saturated fat, unlike the long-chain fatty acids found in other animal and vegetable-based oils, [it] does not affect blood cholesterol. In fact, researcher Mary Enig refers to [it]l as a functional food, because of its health-enhancing properties. [The] smoke point comparable to extra virgin olive oil.
For optimal health benefits, choose organic, unrefined coconut oil for your cooking needs."

Safety and Dangers –  (It's slippery)

IN THE BATHROOM

Body lotion: My friend's Mom is 90.Her skin is very dry. She uses it as a salve to help sooth her Mom's dry skin condition. In the process she found out that it's also wonderful for her own Post 50 skin. And nails! AND, it is reputed to be -antimicrobial, antifungal, and antibacterial.

Facial moisturizer: We have tried it as makeup remover. We are in the process of a six-month before and after trial to see about the benefits of coconut oil- will it help ease the wrinkles?

Hair tamer: and deep conditioner for unruly salt and pepper and silvering-white hair.
There's a really nice wood cabinet we have converted to a sink cabinet. The other day, we spilled some  on the wood. Wiped it off- et voila! This cabinet looks better than you would every have guessed!
NEXT- ONWARD TO FITNESS FINESSE
What are some key contributors for being flexible and strong as 55+ person? "A key contributor is exercise! You can't be truly fit unless your cardiovascular system and major muscle groups are all functioning well. Flexibility and balance are important contributors as well.  One of the best ways I know to get all these components working well together is to follow a sensible exercise program. And not just for a few days or weeks, but over the long term."
---
---
---
---
---
---
---
---
---
---
---
THANK YOU FOR SHARING ON BEING SAGE

follow on Twitter | friend on Facebook   |follow on Pinterest |forward to a friend
Collect Sage Companion Practical Arts eBooklets on Kindle
---
---
---
---
---
---
---
SITE SEARCH

---
---
---
HOME       ABOUT US      DISCLOSURE     SPONSORS     DONATE     SITEMAP
Disclaimer: The nutritional and health information provided on this site is for informational and educational purposes only. It is not intended to be used as a substitute for professional advice of any kind. This information is not intended to diagnose, treat, prevent or cure any illness. Your use of this website indicates your understanding and agreement with these terms.
---
---
---
---
---