---
---
Emerald Green




Third Act




"Encore! Encore!"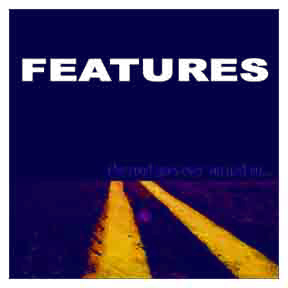 being emerald green

Practical POST-50 Playbook

Weigh the options. Look at the benefits of an attitude of gratitude for  positive aging.  Create a new vision of "Life's Third Act"  --where not everyone peaks at 50.  Here are 5 steps to take today .

aging-in-place, age in place
---
---
Emerald Green
 Survey
---
---
 considerations

ANSWER YES OR NO AND/OR I'M NOT SURE


1. Do you believe there are at least 5 benefits to be derived from planning for an age-friendly home?


Yes __ No __ Maybe __


2. Can a positive lifestyle emerge when people weigh the choices and then select what works best -regardless of age?


Yes __ No __ Maybe __
emerald green considerations
The current  results of The Sage Companion Project's  "Reelin' in the Years" Survey (SCROLL DOWN) are in. They  indicate a change  perceptions about aging . It appears "boomers"  can create a new vision of life over the NEXT hill.

It seems that any number of us have been thinking about taking steps to encourage and support active engagement on the "back nine" of life.  Is now  the time to stop thinking and start acting? 

aging-in-place, age in place
---
---
"Not Everybody Peaks at 50!"
---
---
emerald green considerations

 Post-50 adults  influence in the marketplace
One of the most obvious expressions of this is in today's age-friendly dwelling places- the subject of the on-going series about aging-in-place.  Another interesting potential outcome according to the results of  the survey is that  aging-in-a-community-setting  not only is attractive, but is preferred among many older adults and families.

When it comes to the choice to Age-at-Home  older adults weigh many good alternatives- with interest.There is much conversation today about sustainable innovation, enduring excellence and simple choices for feathered nests. We created a survey to review those choices.
You are invited to contribute your opinion(s) in STEP 1  below

---
---
STEP 1. TAKE  THE  SAGE COMPANION SURVEY
---
---
---
---
STEP 2. LEARN ABOUT CREATIVE OPTIONS
---
emerald green considerations
An increasingly popular active lifestyle option is the eco-friendly intergenerational community.
SAGE COMPANION PROJECT  research shows that - more and more -  creative "encore" living is focused on the notion of sustainability -green practices – that recognize the positive ways we can impact our surroundings while also creating the wellness benefits associated with going emerald green.
aging-in-place, age in place


Weigh and create
promising alternatives
with this eBooklet.

It contains helpful starting points
for talking about and designing a functional and BEAUTIFUL
lifelong home.


Quick Start Guide
to AGING-IN-PALACE ©

$2.99
and all proceeds support
The Sage Companion Project

---
---

3. PICTURE A PLACE TO LIVE A LIFETIME

---
---
aging-in-place, age in place
Whether in a LEED Certified Neighborhood®, one featuring numbers of new Green-Built Homes, in an historical neighborhood, or alongside an Audubon Certified Golf Course, we found that "Lucky Few" (1929-1945) & "Baby Boomers" (1946-1964) are not only curious about, but demanding eco-friendly "standards."

"We have discovered the benefits of a green in a creative (un) retirement- good for the environment, which in turn is healthier for all ages."

Look for permaculture, shared organic gardens where communities grow their own produce, edible landscaping, solar orientation, a focus on renewable energy and savings in energy costs, maintenance-free, non-toxic construction, wonderful interior air quality (allergies be gone) use of non-toxic paint, water conservation, eco-friendly plumbing and more.


"Growing your own food also is healthy and great for exercise, stress reduction, relaxation, and positive attitude."

The Village Concept, a New Urbanist Design concept, offers one attractive lifestyle our researchers at The Sage Companion are exploring. It can include living in green-friendly, multi-generational communities with amenities that appeal to all- regardless of age.
ABOVE- new urbanist design idea -the villages at crest mountain, asheville, nc
---
---
4. FIND AND TALK WITH EXPERTS

CERTIFIED PROFESSIONALS LIST
---
---
  The Sage Companion Project has interviewed and is in the process of hand-selecting Eco Certified Professionals in your city, town or neighborhood . If you desire professional assistance, please use the contact form to let us know. We will be happy to provide information as we gather it.

---
---
emerald green considerations
5. TAKE A LOOK AT THIS GALLERY

---
---
PHOTO GALLERY at Pinterest Boards. Click the Red Button.

---
---
---
---
---
---
---
---
---
 $ U S T A I N  T H E    S A G E   C O M P A N I O N   S I T E 
shop~ AMENITIES & GOOD THINGS                 DONATE                SAGE COMPANION PUBLICATIONS

THANKS FOR SHARING THIS SITE

follow on Twitter | friend on Facebook   |follow on Pinterest |forward to a friend
Get  The Sage Companion Practical Arts eBooklets on Kindle
---
---
---
---
---
---
---
SITE SEARCH

---
---
---
HOME       ABOUT US      DISCLOSURE     SPONSORS     DONATE     SITEMAP
Disclaimer: The nutritional and health information provided on this site is for informational and educational purposes only. It is not intended to be used as a substitute for professional advice of any kind. This information is not intended to diagnose, treat, prevent or cure any illness. Your use of this website indicates your understanding and agreement with these terms.
---
---
---
---
---